Cancellation of the Africa Scout Day Celebrations and Related Events in Uganda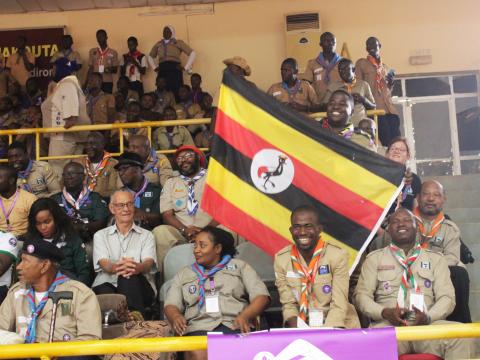 In consultation with the Uganda Scouts Association and after careful considerations of the public health concerns associated with the spread of COVID-19 virus, the Africa Scout Committee and the World Scout Bureau Africa Support Centre regrettably decided to cancel the celebration of the Africa Scout Day and all other side events planned alongside the celebration.
Under the current circumstances, we wish to advise all National Scout Organisations to avoid organizing public gatherings and continue to observe the advisories issued by the World Health Organization (WHO) and the relevant national authorities.
The Africa Support Centre will keep you informed of any further changes to the calendar of regional events.
Should you have any enquiries or concerns kindly contact, Mercyline Busolo, Manager, Administration and Finance at the World Scout Bureau Africa Support Centre on email mbusolo@scout.org, and Telephone (Office) +254728496553 (Mobile) +254 721 163568.
Thank you for your consideration.
Victor Atipagah
Chairman, Africa Scout Committee
Frederic Tutu Kama-Kama
Regional Director, Africa