Environment
Scouts believe in putting nature first. We want to protect the environment that we enjoy while camping, hiking, playing, and learning in the great outdoors. In a world facing a climate crisis and alarming rates of wildlife and nature loss, Scouts are leaders in sustainability and climate action, committed to protecting, preserving and restoring our planet. We're all about creating a better, greener world and you're invited!
Become an Environmental Leader: Join the Earth Tribe
The Earth Tribe is a global community of young people who are passionate about the environment and are actively engaged as global citizens to protecting our planet.
Through Earth Tribe Challenges, young people learn how to better connect with nature, become champions for sustainability, take action to restore nature and stop climate change. Learn more about how to join this global community of environmental leaders.
Learn more
Explore the Earth Tribe Challenges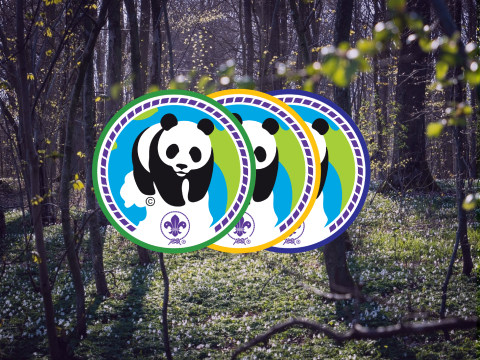 Copyright
World Scout Bureau
Ready to connect with nature? The Champions for Nature Challenge, developed with the World Wide Fund for Nature (WWF), helps Scouts better understand their vital role in our ecosystem and relationship to all life on earth.
Read more
Copyright
World Scout Bureau
Do you know how to stop plastic waste for cleaner oceans and a healthier world? Check out the Plastic Tide Turners Challenge, which was developed with UN Environment, to learn more!
Discover more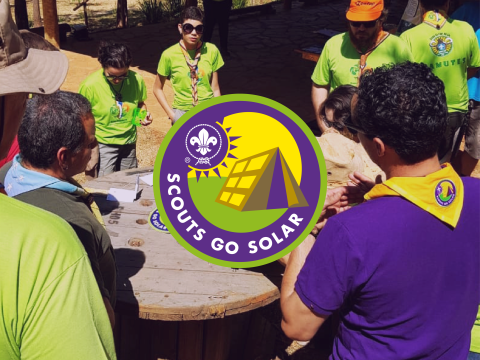 Copyright
World Scout Bureau
Want to be a clean energy hero? The Scouts Go Solar Challenge, designed with Solafrica, gives Scouts the chance to become advocates and innovators for clean energy solutions as we work towards a world powered by renewable energy.
Learn more
Become part of the Earth Tribe community today!
Join the Facebook Group
Copyright
World Scout Bureau - Enrique Leon
Get Active with Scouts for SDGs
#Scouts4SDGs is making the world's largest coordinated youth contribution to the Sustainable Development Goals (SDGs). Our actions are helping achieve the SDGs on climate action, sustainable communities, responsible consumption, and many more by 2030.
Learn about the Global Goals and how Scouts can contribute to this worldwide mobilisation effort for sustainability and community development.
Learn more
"So much of what we learn to do as Scouts is about understanding and taking care of our environment. This includes helping our friends, family, and community understand and mobilise to protect our planet."

Grecia Bárcena
World Scouting Youth Representative
Copyright
World Scout Bureau
Scout Centres of Excellence for Nature, Environment and Sustainability
These centres, known as SCENES, are special places! There are nearly 40 of them worldwide and all are protecting the natural environment and providing hands-on activities where Scouts can become environmental champions.
Learn more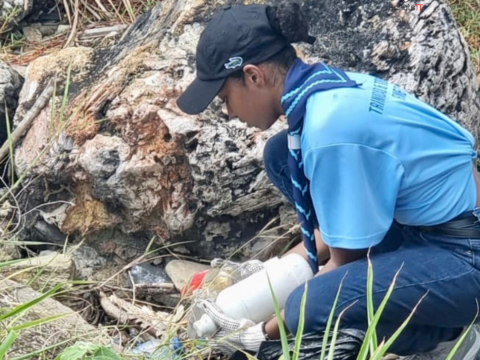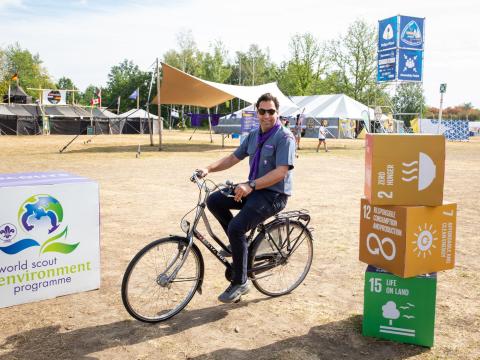 Copyright
World Scout Bureau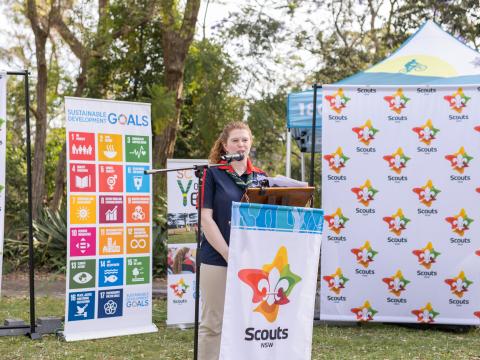 Copyright
World Scout Bureau
Resources
Earth Tribe Implementation Manual

File download

Guidelines for Organising Sustainable Events

File download

SCENES Guidelines

File download
Partners