Volunteer
Volunteers make Scouting possible. From contributing at world events to guiding day-to-day operations, volunteers around the world are engaging more than 57 million young people through impactful and life-changing educational initiatives, events and activities.
Adults can make a big difference in the Movement by volunteering their time and skills so that more young people can experience the transformative impact of Scouting. Get involved and develop new skills, gain knowledge, and meet new friends - all while working towards creating a better world!
Volunteer with the World's Largest Youth Movement
Scouting is one of the world's largest volunteer-based and volunteer-led Movements. From the local to the global level, our volunteers having fun and helping young people gains skills that will last a lifetime. Whatever your background and ability, there's a place for you!
Contact your nearest National Scout Organization and find out how to join the roughly 5 million adult volunteers who are active in over 1 million communities delivering Scouting's Youth Programme.
Get involved
Discover the Scoutship for Adult Leaders
Scoutship is a digital platform for National Scout Organizations to manage the recruitment, development, and retention of adult volunteers, enabling them to deliver even more high-quality educational experiences to young people.
It guides volunteers on their Scouting journey, including the development of leadership skills and learning how to implement national youth programmes. Learn more about this important resource.
Discover Scoutship
Join the Pinkies!
Volunteer at the Kandersteg International Scout Centre (KISC) in Switzerland and be part of the Permanent Mini Jamboree! Join the centre's international team of Pinkies to get involved in various programmes and activities, and develop attitudes, behaviours, and skills along the way to make a positive change in the world.
Volunteer at KISC
"The real way to gain happiness is to give it to others."

Robert Baden-Powell
Founder of the Scout Movement
Must Watch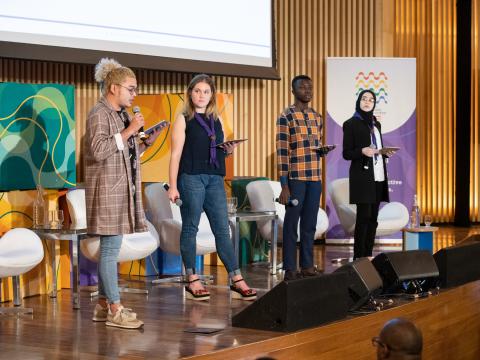 Copyright
World Scout Bureau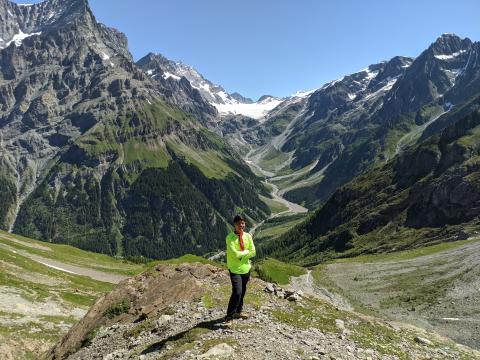 Copyright
World Scout Bureau
Copyright
World Scout Bureau
Resources
The wellness of a Scout leader

File download

World Adults in Scouting Policy

File download

Scoutship: A Compass for Adult Volunteers

File download
Contact us to learn more about volunteering