JOTA-JOTI
Jamboree on the Air - Jamboree on the Internet, better known as JOTA-JOTI, is the world's largest digital and radio Scout event. Scouts and Guides come together online and over the airwaves to promote better connections and global citizenship. Each year, millions of young people take part in exciting activities that foster intercultural communication and friendship using amateur radio and the internet.
Join JOTA-JOTI to learn a mix of traditional and 21st century skills as well as the shared values in Scouting. Open to Scouts around the world, this event has been transcending borders and countries long before the digital age.
3
Days of events every October
25
Jamborees on the Internet
2 million+
Scouts take part in JOTA-JOTI every year
Copyright
World Scouting - Stephen Way
Join JOTA-JOTI 2022!
Be part of the next JOTA-JOTI from 14 to 16 October 2022! Register individually or as a local Scout group. Connect with Scouts around the world and take part in fun challenges online and over the airwaves.
Learn more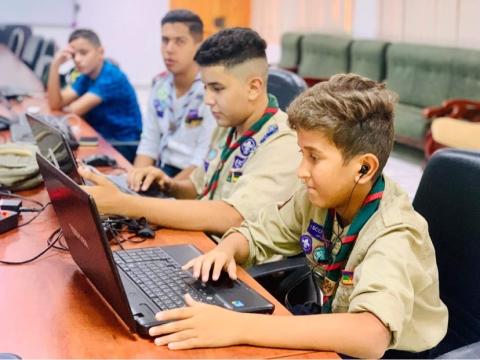 Copyright
World Scout Bureau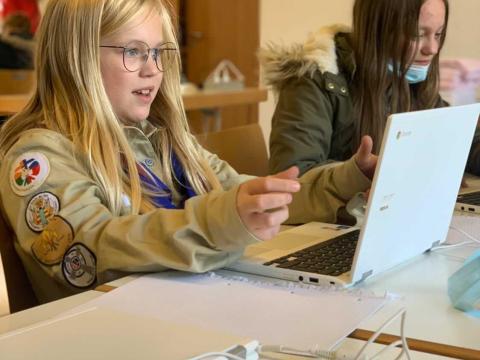 Copyright
World Scout Bureau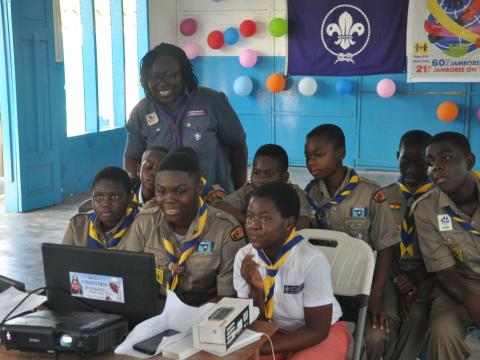 Copyright
World Scout Bureau
"With the happiness of being able to camp together after a long time, this adventure of JOTA-JOTI allows us to connect with hundreds of Scouts from many other countries. We carried out many challenging activities from coding to sustainability, and explored things like artificial intelligence and communications systems. It was like experiencing a Jamboree all over again, just digitally this time!"

Scout from the Pina Scouting Club
Izmir Turkey
History of JOTA-JOTI
As amateur radio became increasingly popular among Scouts in the first half of the 20th century, the idea of holding a Jamboree remotely was born. This led to the first Jamboree on the Air in 1958. Decades later, the rise of the internet brought about the launch of the Jamboree on the Internet in 1996. The two events have since merged into a single experience called JOTA-JOTI, a global gathering that happens every year over the third weekend of October.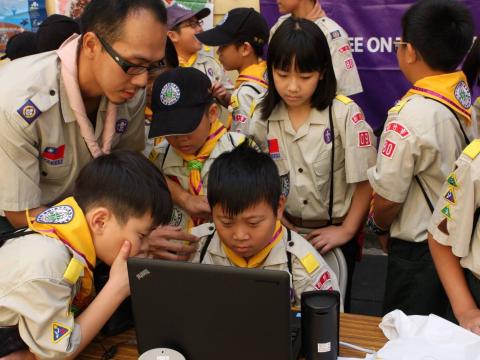 Copyright
Scouts of China - World Scouting
Photos from past JOTA-JOTI events
JOTA-JOTI is a truly unique experience to learn about communications technology and connect with fellow Scouts from 172 countries and territories. Browse our photo gallery to discover more.
Photo gallery