Africa
Copyright
World Scout Bureau
Ethiopia is a country of 109 million people, more than 50% of whom are women and girls. Their developmental outcomes are significantly constrained by unequal gender power relations, and the Scouts have decided to stand in the gap and be counted as...
Read more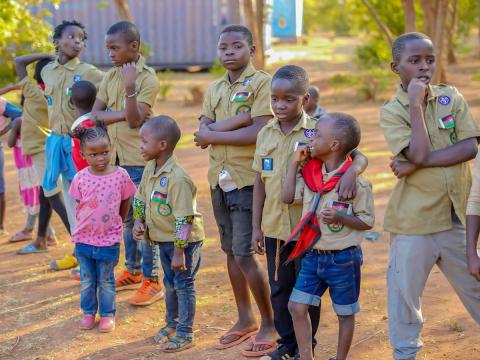 Copyright
World Scout Bureau
Just outside of Malawi's bustling capital of Lilongwe, Scout leaders and the Scout Association of Malawi are working together to create a sense of community and offer Scouting activities to hundreds of children and youth living in the Dzaleka refugee...
Read more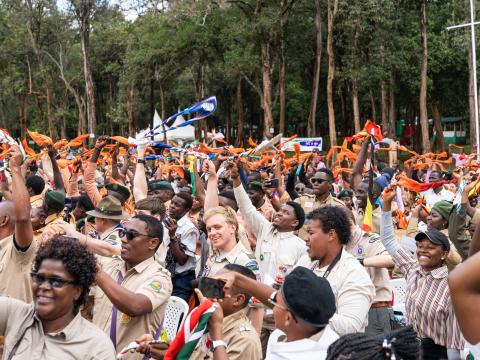 "I recognize the importance of the Scout movement as a partner in advancing the development of young people. The movement is a social force that can be harnessed for good in areas such as peace and security, climate action and international...
Read more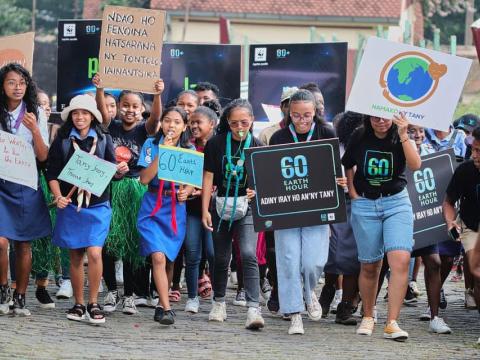 Copyright
World scout Bureau inc./Madagascar
Scouts across Africa joined WWF in commemorating Earth Hour by organizing in-person and virtual awareness events, conducting marches for nature, planting trees, conducting environmental clean-ups, and doing the symbolic switch-off at 08:30 PM local...
Read more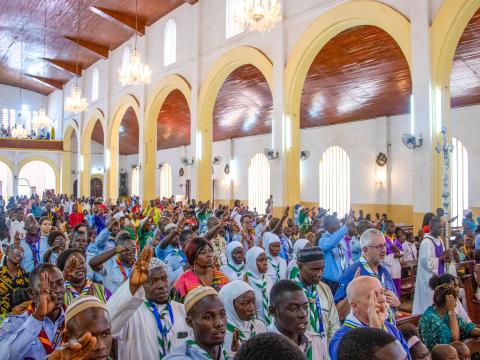 Copyright
World Scout Bureau Inc./Leo Batier
The three-day first Africa Scout Interreligious Symposium held in Bangui, Central Africa Republic from 17-19 March 2023 brought together 57 Scout leaders, government representatives and partners of Scouting from 8 countries with a call for unity and...
Read more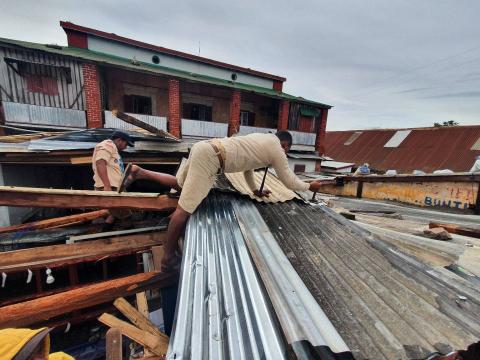 Copyright
World Scouting/Madagascar
Scouts of Madagascar working in collaboration with the State and humanitarian NGOs are providing the much-needed support. They established and deployed a First Aid Brigade of 100 Scouts in the city of Antananarivo in collaboration with the Fire...
Read more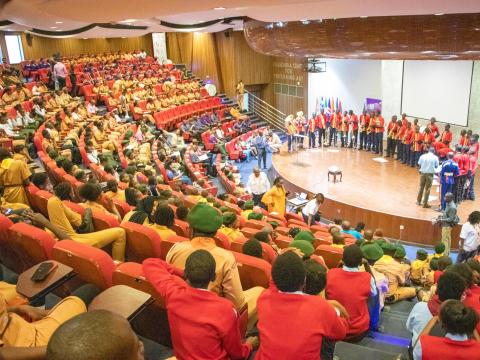 Copyright
World Scout Bureau
Hundreds of Scouts from 20 countries from Africa and Europe joined by a host of guests and partners gathered to celebrate the Scout Movement's efforts in the areas of education and moulding of young people, training of adults and implementation of...
Read more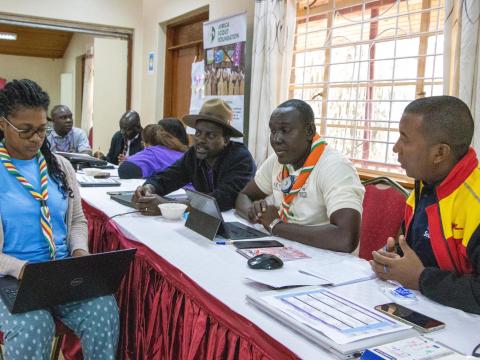 Copyright
© World Scout Bureau / Nelson Opany
National Scout Organisations need to diversify their resources by utilising the available national funding opportunities and exploring national partnerships to support Scouting while documenting and sharing their impact to enhance their credibility...
Read more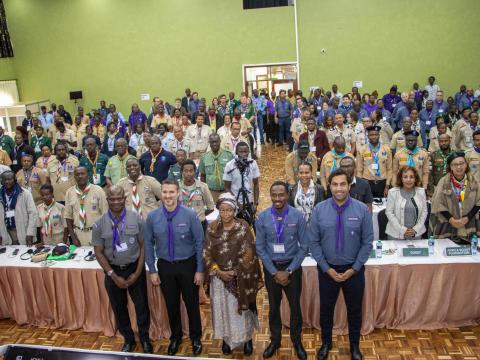 Copyright
© World Scout Bureau / Africa Region
Over 150 delegates from 37 National Scout Organizations in the Africa Region are meeting for the 18th Africa Scout Conference to shape the region's policy and strategy for the next three years.
Read more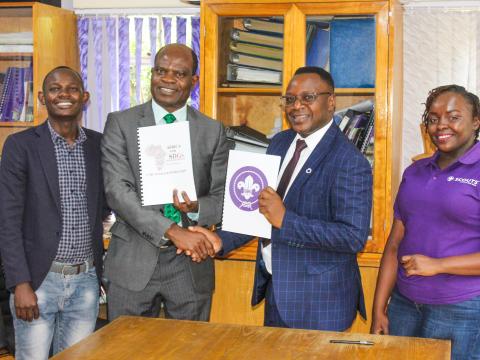 Nairobi, 16 June 2022 – The World Organization of the Scout Movement (WOSM Africa) and Africa for SDGs, an initiative of the My Goals Foundation, have entered a partnership to support youth-led education and innovation for sustainable development in...
Read more
Subscribe to Africa