World Scout Youth Forum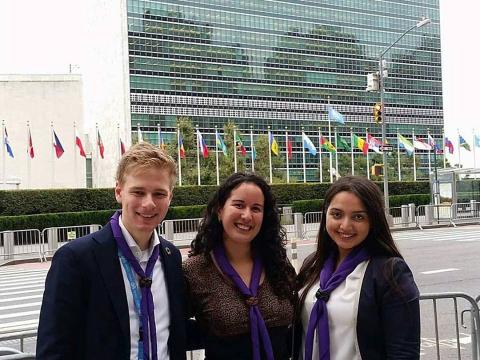 Diana Carrillo, Julius Kramer and Amal Ridène, three of the six young people who were elected at the recently concluded 13th World Scout Youth Forum in Azerbaijan, are now in New York as representatives of the Scout Movement at the 72nd session of...
Read more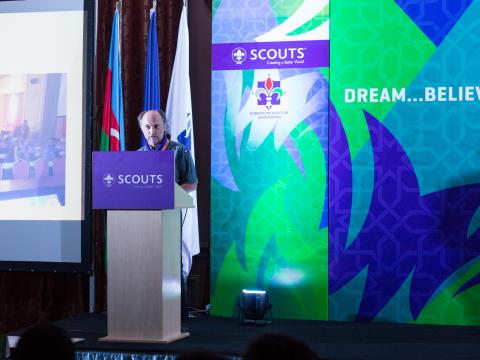 Welcome to the 13th World Scout Youth Forum!

This is the biggest Forum ever! And it is also the most diverse, largely due to a very generous solidarity programme which enabled the participation of many countries that would otherwise have...
Read more
The 13th World Scout Youth Forum is now happening at Gabala, Azerbaijan! Over 325 young people from 120 NSOs spread across the six Scout Regions are taking part in World Scouting's biggest and most diverse Forum yet!

Organised by WOSM and hosted...
Read more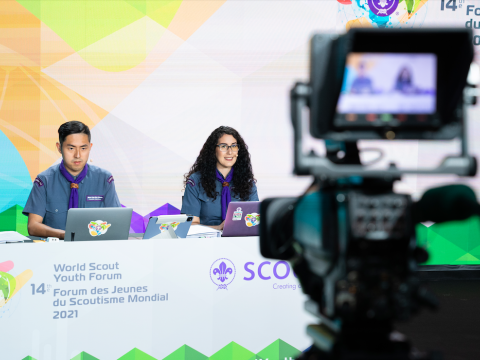 More than 700 young leaders from 163 National Scout Organizations put on their scarves and uniforms to join the closing ceremony of the 14th World Scout Youth Forum, concluding the largest ever Word Scout Youth Forum, and the first time the event has...
Read more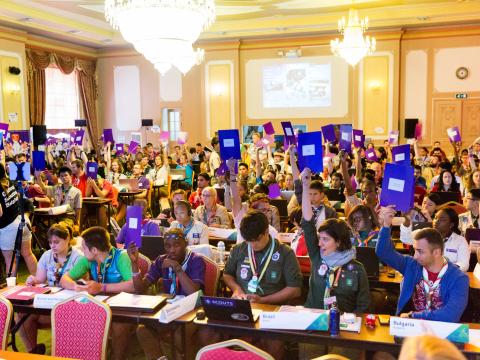 The 40th World Scout Conference in Slovenia in 2014 made youth engagement one of the six strategic priority areas for World Scouting. This led to the development of a Youth Involvement Strategy that signified the Movement's commitment to youth...
Read more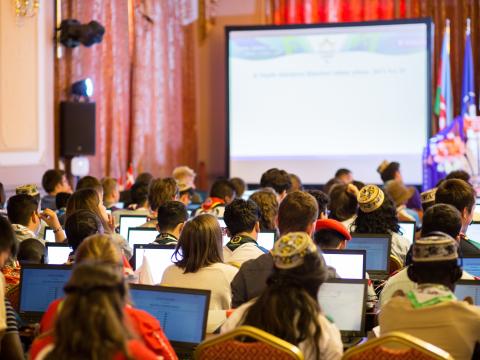 Over 700 young leaders representing 163 National Scout Organizations will gather for the 14th World Scout Youth Forum which is taking place virtually from 18-22 August for the first time in the Scout Movement's history. The event will be the largest...
Read more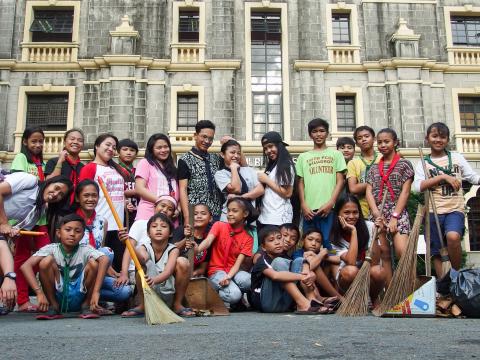 In August last year, a fire ripped through one of the poorest districts of Malate in the capital of the Philippines, leaving two residents dead and 150 homes in ruins. People who had very little to begin with, found themselves with nothing at all...
Read more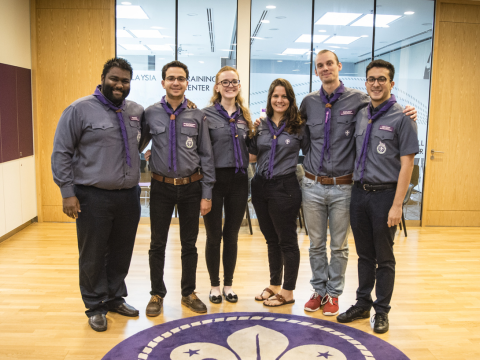 Every three years, at the World Scout Youth Forum, a team of six young people are elected. On paper, their main role is to serve as Youth Advisors to the World Scout Committee (WSC). However, in reality, their responsibilities are far more varied and...
Read more
At the Closing Session of the 41st World Scout Conference, the Secretary General of the World Organization of the Scout Movement (WOSM), Ahmad Alhendawi, called on the Conference/Member Organizations to drive further growth and deepen impact....
Read more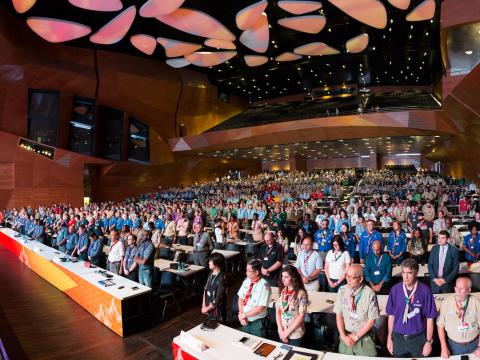 The 41st World Scout Conference in Baku, Azerbaijan, will go down in World Scouting history as its largest yet with representation from at least 160 National Scout Organizations, which accounts for 90% of the Member Organizations of the World...
Read more
Subscribe to World Scout Youth Forum