European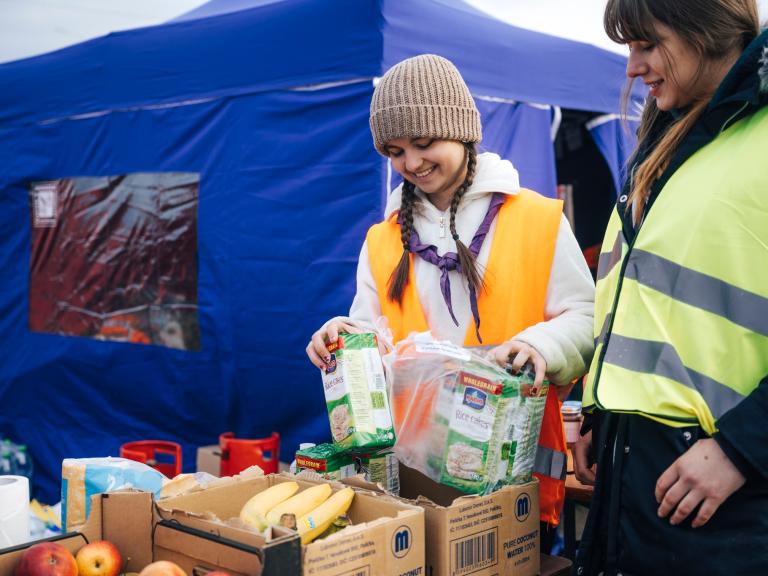 Since the conflict in Ukraine began, Scouts and National Scout Organizations (NSOs) in European neighbouring countries have been working tirelessly to welcome and provide shelter and support to those fleeing the country. Scout volunteers in countries...
Read more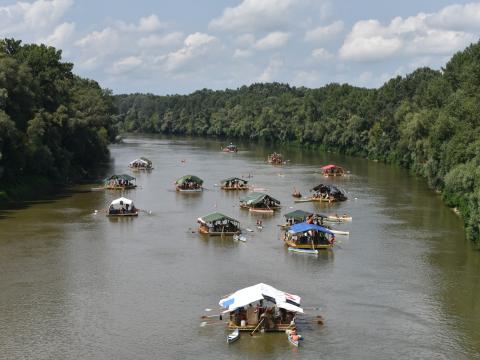 In the heart of Hungarian Scouting history lies a tale that echoes through the ages — a story of fellowship, adventure, and the birth of scouting.
Read more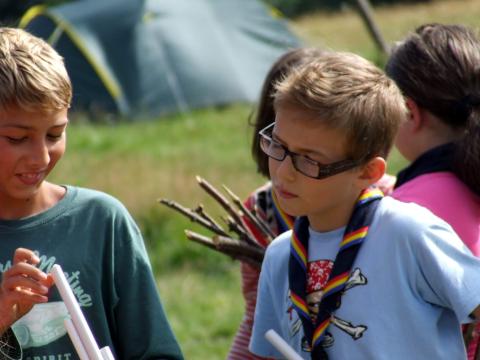 Let me take you on a journey back to 2007 when my son Alex and I had just arrived in Bucharest, leaving behind the familiarity of a smaller city in Romania. We were newcomers to this big new city, with me still trying to familiarise myself with the...
Read more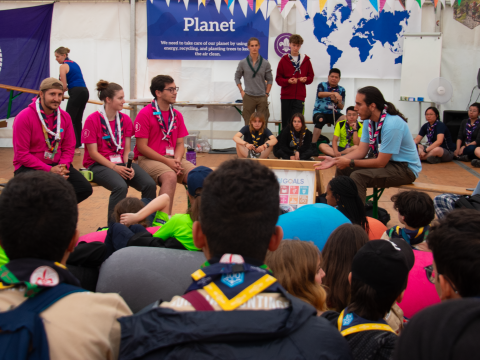 Copyright
KISC/Luis Carlos Silva
Participants from the European Youth Agora are gearing up to embark on an extraordinary journey to the Kandersteg International Scout Centre (KISC), situated in the picturesque Swiss Alps, to mark the center's 100th anniversary.
Read more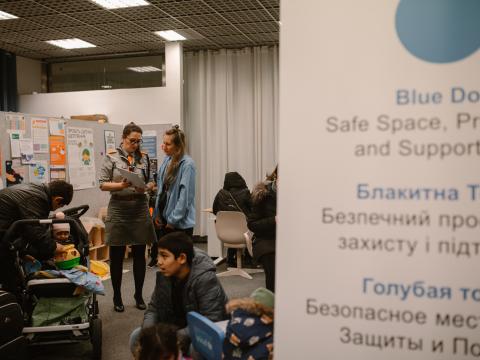 Krzysztof is a 23-year-old Scout leader in Warsaw. He joined the Polish Scouting and Guiding Association when he was nine years old and has been active in Scouting ever since.
Read more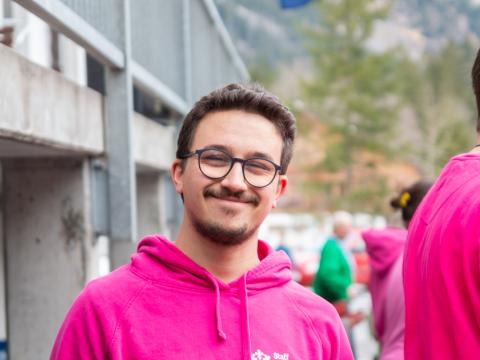 Someone at my Wood badge course told us that the average volunteering time within our organisation is 8 years. I'm currently at 9. As Scouting is primarily focused on youth, there is often a sense of urgency to achieve and experience as much as...
Read more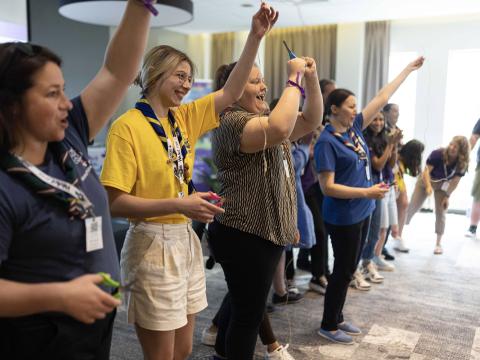 The World Organization of the Scout Movement (WOSM) concludes the five-day WeAct Forum, which brought together over 150 Scouts and representatives from humanitarian organisations this week in Krakow, Poland.
Read more
Copyright
Mads Ankarstrand/Norges Speiderforbund
When the camera starts filming, young Scouts and Guides welcome Crown Prince Haakon and Crown Princess Mette-Marit to a campfire at Øvresetertjern in Nordmarka (Norway).
Read more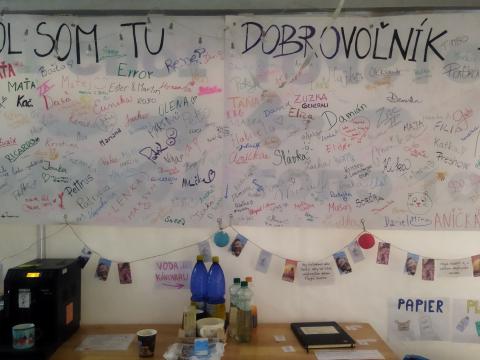 Copyright
Slovensky Skauting
Veronika is a 21-year-old Scout in Slovakia. She became active in community service actions during the COVID-19 pandemic when Slovakian Scouts led response efforts like delivering face masks and respirators.
Read more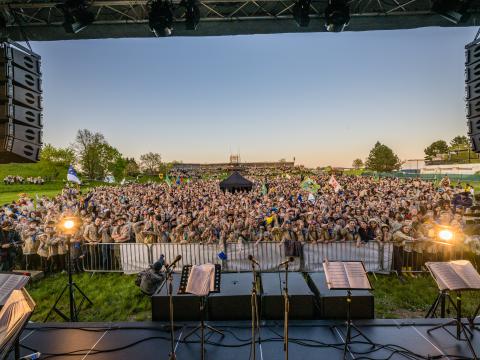 The National Scout Jamboree 2023 is the largest gathering of scouts in the Czech Republic since 1931. This event brings together 5,000 boys and girls aged 10-16, over 550 adult and teenage volunteers, and a large organisational team.
Read more
Subscribe to European