European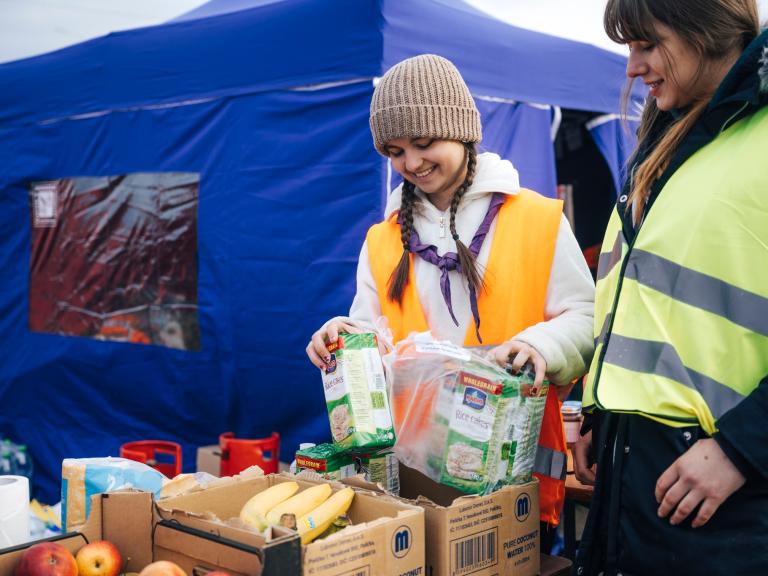 Since the conflict in Ukraine began, Scouts and National Scout Organizations (NSOs) in European neighbouring countries have been working tirelessly to welcome and provide shelter and support to those fleeing the country. 
Scout volunteers in...
Read more
Copyright
Mads Ankarstrand/Norges Speiderforbund
When the camera starts filming, young Scouts and Guides welcome Crown Prince Haakon and Crown Princess Mette-Marit to a campfire at Øvresetertjern in Nordmarka (Norway).
Read more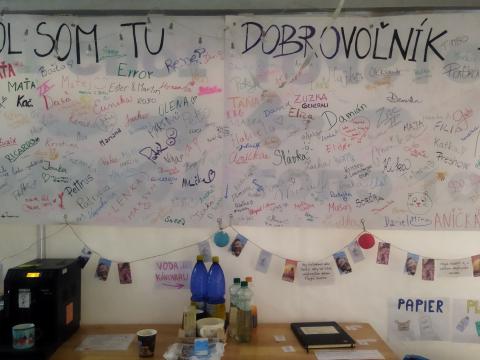 Copyright
Slovensky Skauting
Veronika is a 21-year-old Scout in Slovakia. She became active in community service actions during the COVID-19 pandemic when Slovakian Scouts led response efforts like delivering face masks and respirators.
Read more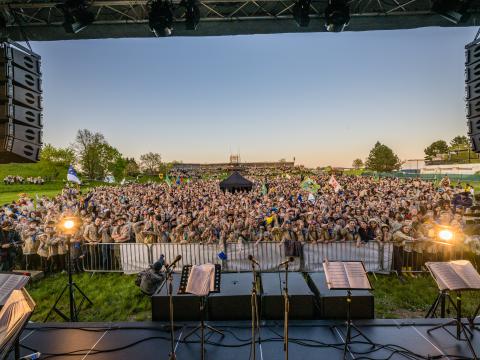 The National Scout Jamboree 2023 is the largest gathering of scouts in the Czech Republic since 1931. This event brings together 5,000 boys and girls aged 10-16, over 550 adult and teenage volunteers, and a large organisational team.
Read more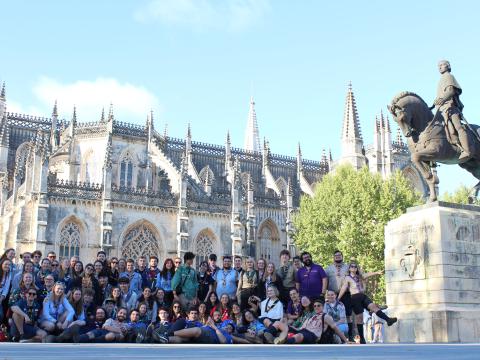 The 14th WOSM Agora, which took place in National Scout Centre of Fátima (Portugal) from April 12-16, saw more than 60 rovers from 21 countries representing 24 National Scout Associations coming together for four intensive days of an event 'for...
Read more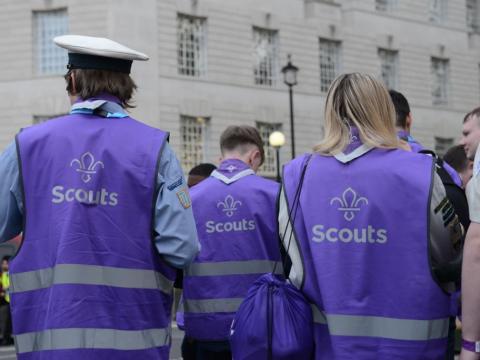 14-25 year old Scouts and volunteers made their way to Westminster Abbey to coordinate and support the Coronation, where HRH King Charles III was officially crowned on May 6, 2023.
Read more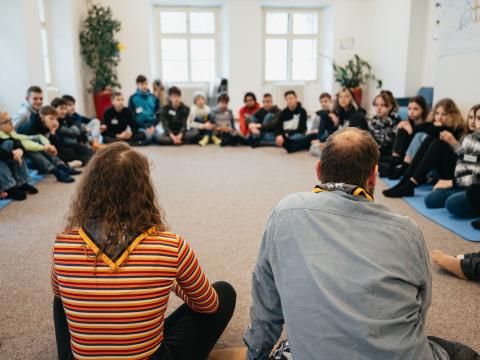 Copyright
Skautský institut
After being a Scout for most of her life, 25-year-old Mája joined World Scouting and UNICEF's UAct project in 2022 to work closely with Ukrainians who fled to her country, Czechia.
Read more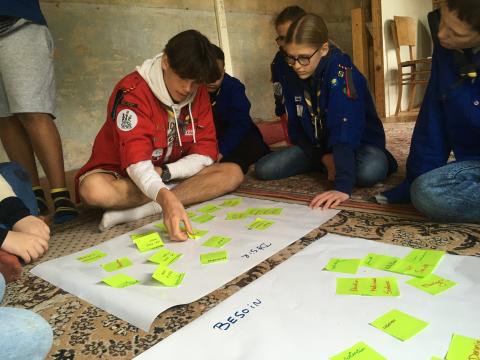 Les Scouts have taken the lead in human rights education. As part of their #IMPACT plan in 2019, the organisation initiated a campaign to raise awareness about human rights, in collaboration with UNICEF Belgium, Amnesty International Belgique, and...
Read more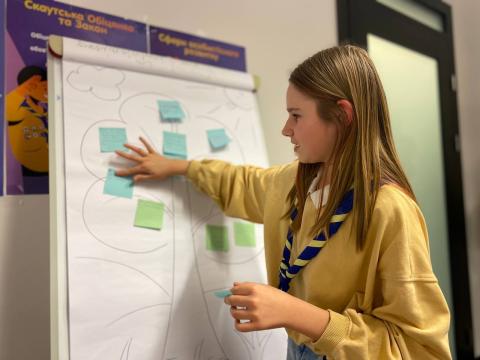 Anna is a 20-year-old Scout leader from Dnipro, Ukraine. She fled Ukraine when the war escalated in February 2022, but she returned to Dnipro as soon as it was safe to do so. Having faced displacement, Anna volunteers with internally displaced...
Read more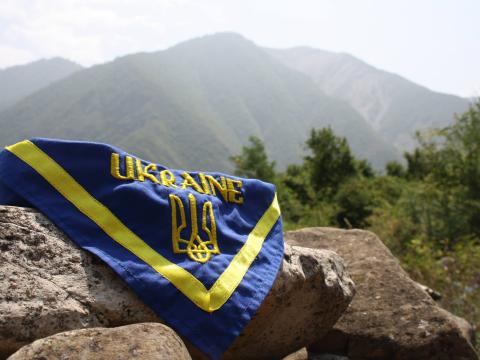 Copyright
©Egor Andronov Scouts of Ukraine
One year ago, the full-scale war in Ukraine forced millions to leave their lives behind in search of safety elsewhere. Over 8 million refugees have now fled Ukraine, and an additional 6 million people have been internally displaced within the country...
Read more
Subscribe to European