Arab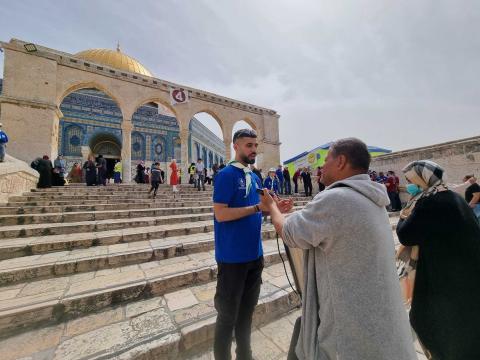 During the Muslim holy month of Ramadan, Palestinians gather to attend prayers at Al-Aqsa Mosque in the Old City of Jerusalem.
Read more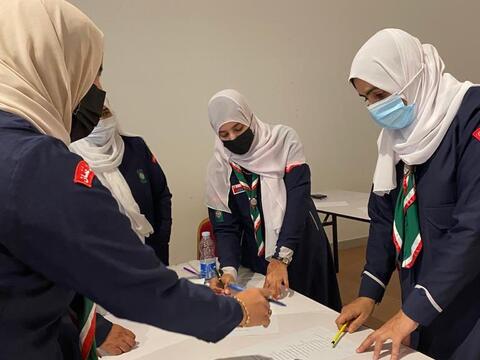 Effective participation of scouts and guides in Oman with success partners for community service.
Read more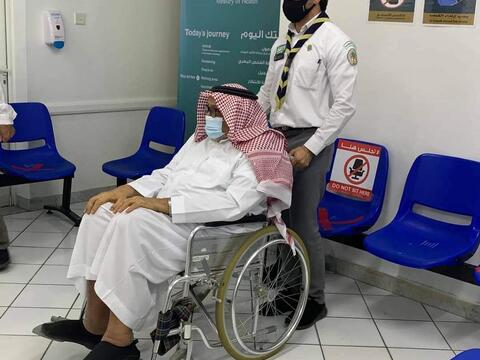 When entering one of the health centres allocated by the Kingdom of Saudi Arabia's  Ministry of Health, in all regions and provinces, for taking the two doses of the COVID-19 vaccination, one will meet the Scout Leaders and Rovers of the Saudi Arabia...
Read more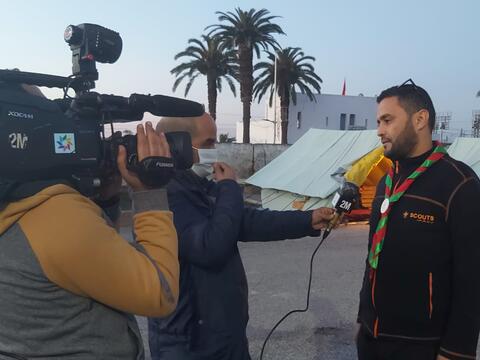 When night falls and it starts to get dark on a long harsh winter night, searching for a warm shelter often becomes more important than lunch or dinner meals. That was what 30 displaced persons were suffering in Skhirat, in the Kingdom of Morocco...
Read more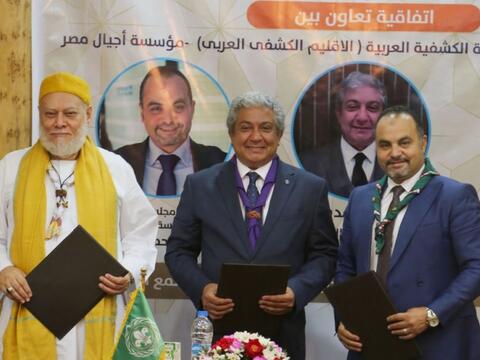 The ceremony of signing the cooperation agreement between the Arab Scout Organization - Arab Scout Region, Misr El Kheir Foundation and Ajyal Misr Foundation, was held yesterday. The ceremony was honored by the presence of Sheikh Dr. Ali Jomaa, Chair...
Read more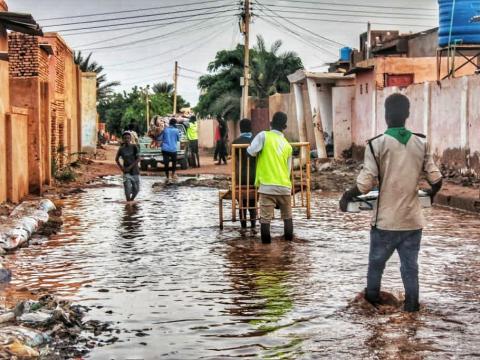 Sudanese Scouts promptly responded to combat the floods that hit the country recently. They are contributing with great efforts to help the state provide relief and assistance to people affected by this natural disaster. The Sudanese Scouts formed a...
Read more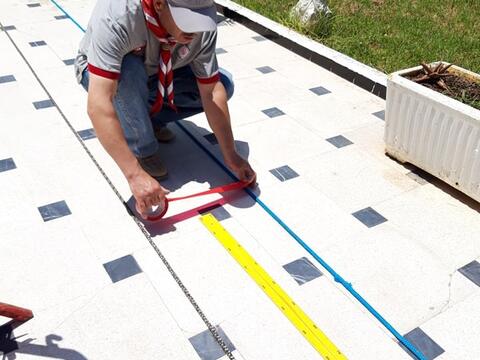 With full enthusiasm, young Tunisian Scouts exerted distinguished volunteering efforts to ensure a safe return to school for students, who desire to successfully complete the baccalaureate, to various educational institutes of the country following...
Read more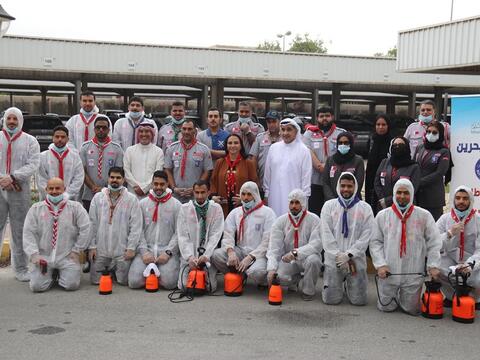 The Boy Scouts of Bahrain has been keen on paying great attention to raise awareness of the disabled on the risks and preventive measures of the novel Coronavirus using sign language in both Arabic and English, since the outbreak of this global...
Read more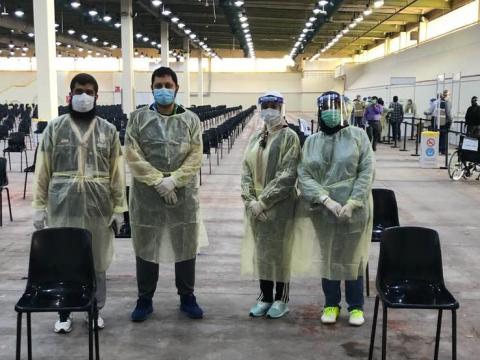 Since the declaration of the COVID-19 Pandemic by the World Health Organization (WHO) back in March 2020, the Kuwait Boy Scouts Association immediately announced placing all the potentials and facilities of the Association including its hotel at the...
Read more
The Scouts and Guides of Yemen facilitated the delivery of  food assistance to displaced people sheltered in 80 centers while educating them on the precautionary measures to combat the COVID-19 pandemic. The Scouts worked in cooperation with...
Read more
Subscribe to Arab