News and Stories
Show filters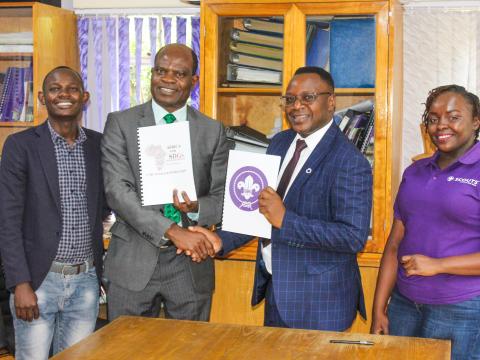 Nairobi, 16 June 2022 – The World Organization of the Scout Movement (WOSM Africa) and Africa for SDGs, an initiative of the My Goals Foundation, have entered a partnership to support youth-led education and innovation for sustainable development in...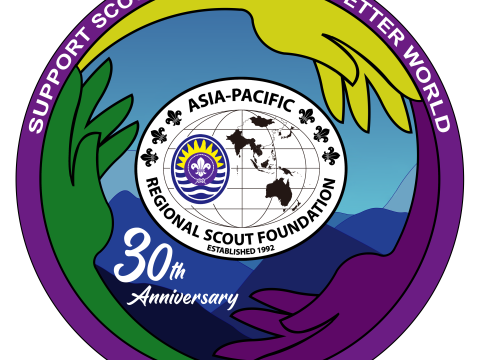 For the past 30 years, the APR Scout Foundation has supported the development of Scouting in the Asia-Pacific Region by funding numerous capacity-building projects. To continue supporting Scout projects, the Foundation held a fundraising drive as way...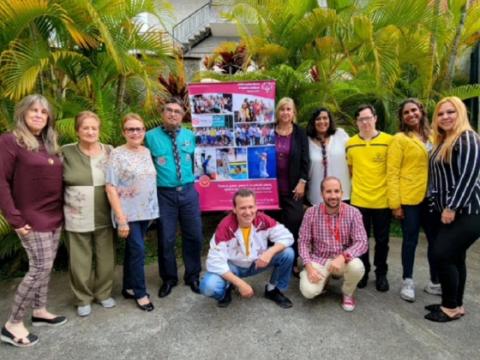 On April 26, 2022, an alliance was signed to promote and develop joint actions that support the execution of activities in favor of people with and without intellectual disabilities at the national level in Venezuela, to create opportunities in all...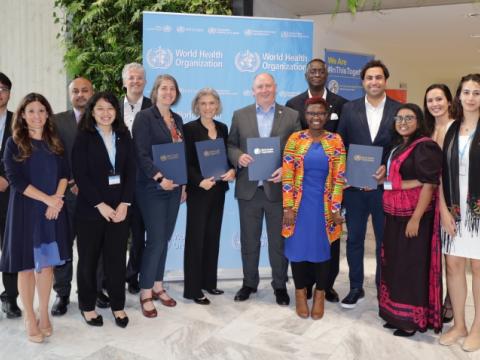 GENEVA, 13 May 2022. Today CEOs and youth leaders from the Big 6 Youth Organizations met with leaders from the World Health Organization (WHO) to discuss the role of young people in leading COVID-19 response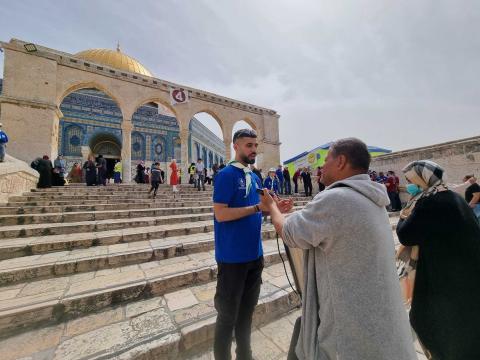 During the Muslim holy month of Ramadan, Palestinians gather to attend prayers at Al-Aqsa Mosque in the Old City of Jerusalem. Over 250,000 Muslims observing a month of fasting from sunrise to sunset worship at the seventh century mosque every Friday...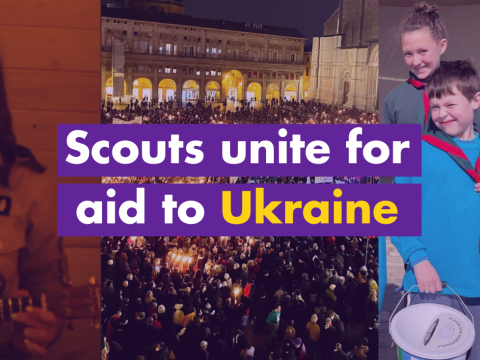 Helping every person, in every circumstance, is part of what we do as Scouts. Since the war in Ukraine began, Scouts from all over have reached out to support their peers and help with the humanitarian response.
World Scouting immediately launched...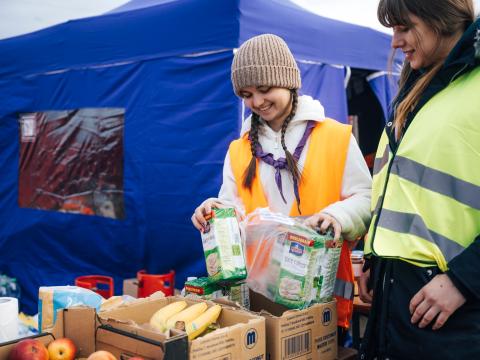 GENEVA/BRUSSELS, 7 April 2022 – UNICEF and the World Organization of the Scout Movement (WOSM) today launched a regional cooperation agreement to provide critical care and support to children and families fleeing the war in Ukraine.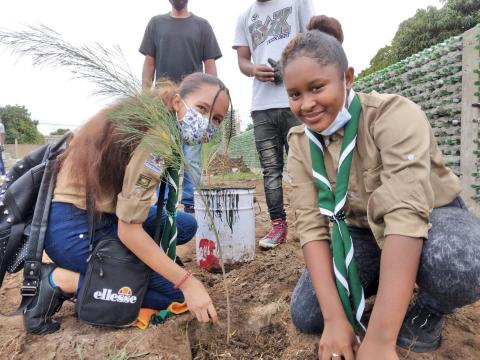 13 March 2022 - Nairobi, Kenya:  Scouts across Africa commemorated the Africa Scout Day which was established by the African Union (AU) through resolution (CM Res 1607 (LXII)) of the 62nd ordinary session of the Council of Ministers meeting on 21-23...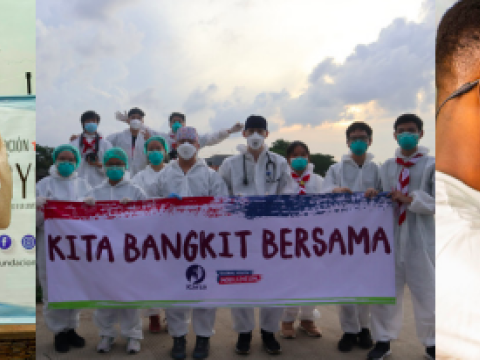 An estimated 1.2 billion young people have been impacted by the negative effects of the pandemic. COVID-19 response measures, while necessary, have exacerbated disruptions to education and youth employment opportunities, access to services and social...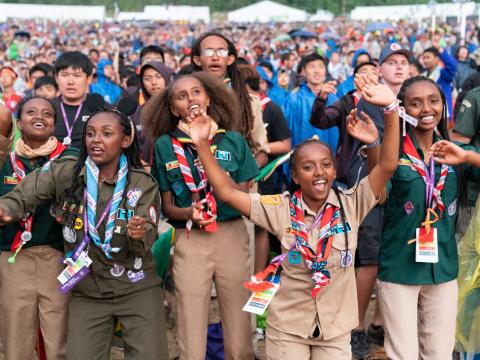 If we're to achieve gender equality in Scouting - and beyond - we need to support and enact the meaningful membership, participation and leadership of women and girls in our Movement. According to UN Women, increasing women in leadership is key to...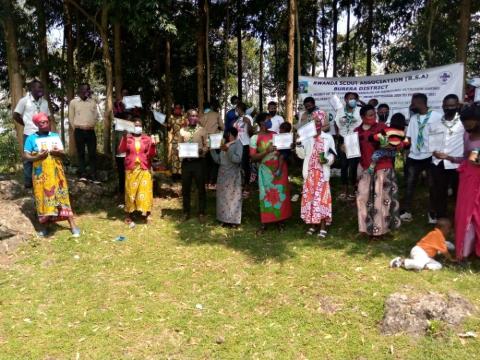 Burera, Rwanda: 45 mothers from 45 households, 23 Scouts and 12 Unit Scout Leaders in Burera District in Northern Rwanda proudly graduated from the association's Agriculture, Health, and Nutrition training and are now nutrition champions in their own...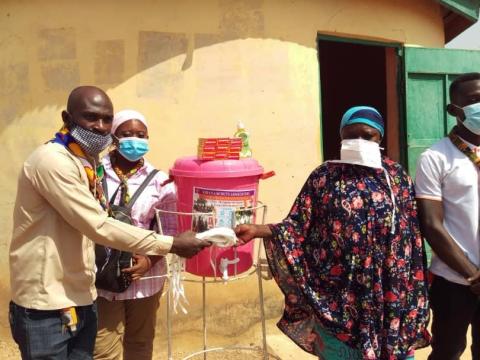 Northern Region, Ghana: Isolated, cornered, and dependent on the big cities to cope with the global pandemic, some villages and rural areas in Ghana found themselves in a difficult position in the fight against COVID-19. To enable as many people as...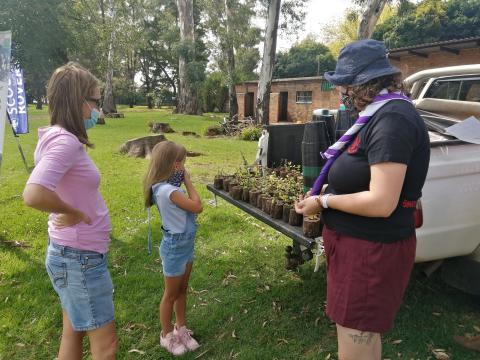 Gauteng, South Africa: The Prometheus Rover Crew has been busy fighting climate change and air pollution in Gauteng by distributing Spekboom and educating Scouting members throughout the province on how to plant and care for them at various Scouting...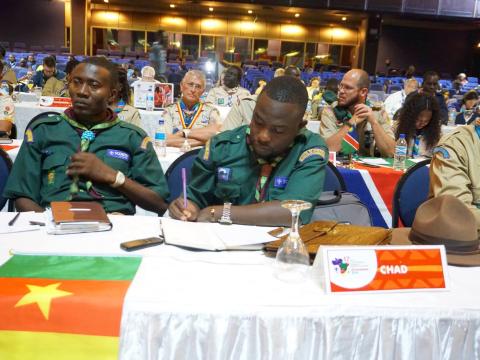 The 9th Africa Scout Youth Forum will take place from 21-23 August 2022 while the 18th Africa Scout Conference will take place from 25–28 in Nairobi, Kenya. The actual venues will be announced as soon as they are confirmed. Youth Forum participants...