News and Stories
Show filters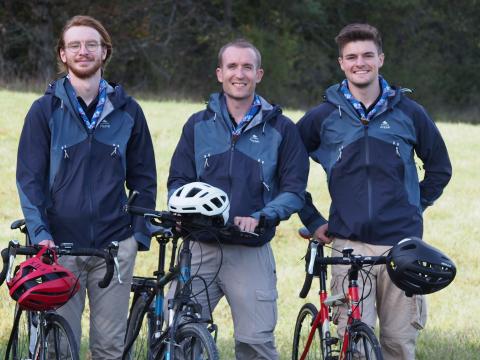 Joining the 25th World Scout Jamboree 2023 without taking a plane. This is the goal of the project La Cyclodyssée.
Copyright
© WSB / Enrique Leon
A new year can be an exciting opportunity! Is there something you want to change in order to feel happier or healthier? Or maybe a social cause you're committed to? You have the power! In case you need inspiration, we've listed 10 ideas of New Year's...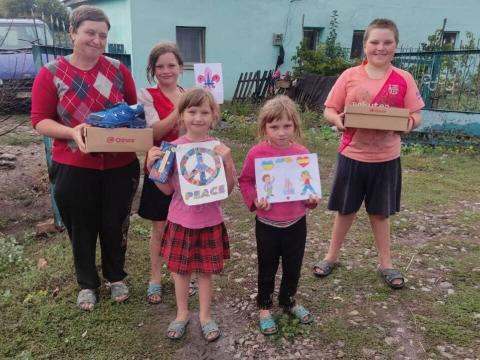 Copyright
National Organization of the Scouts of Ukraine
While they may speak different languages, live in different climates, and be 3,500 kilometres apart, Scouts in Spain found ways to connect with and support their friends in Ukraine through a heartwarming project: a solidarity walk, fundraiser and...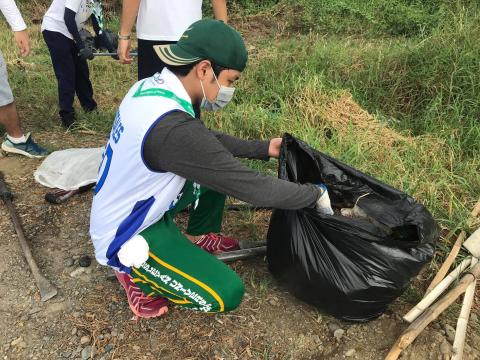 In classrooms throughout the Philippines, Scouts can be seen proudly dressed in their group's attire, taking great care to ensure that their uniforms are well pressed with badges displayed.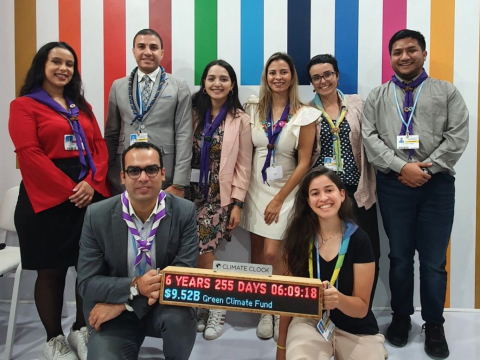 Copyright
World Scout Bureau
Scouts joined thousands of civil society organisations at COP27 to call on world leaders, climate negotiators, and business leaders to take urgent action on climate change.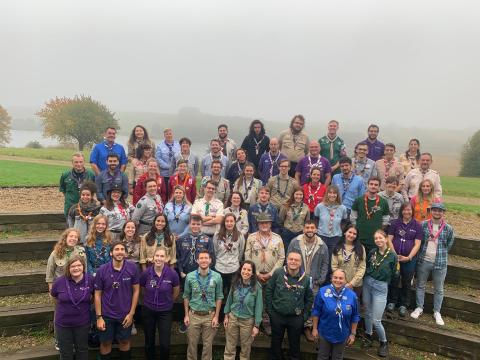 Copyright
© World Scout Bureau Inc.
The first European Sustainability Forum concluded on Sunday, 23 October with the creation of a new European network of representatives from National Scout Organizations (NSOs), National Scout Associations (NSAs) and other partners to strengthen...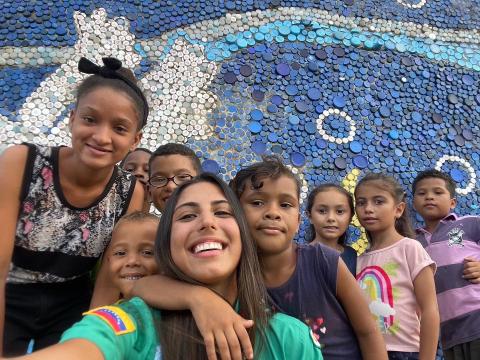 This you have to see.
A Scout Leader in Coro, Venezuela led a project to build a beautiful "sustainable wall" out of… bottle caps!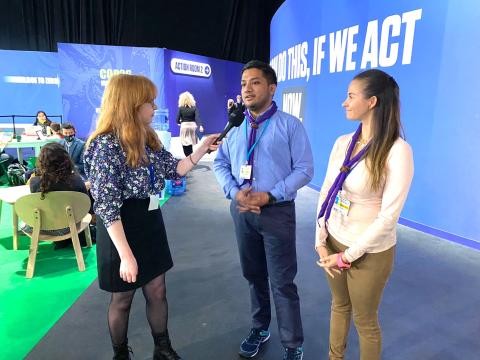 Copyright
World Scout Bureau Inc. / World Scouting
This week, Scouts are headed to the United Nations' largest annual climate change conference, COP27, and we have a lot to tell the political and business leaders we'll be meeting.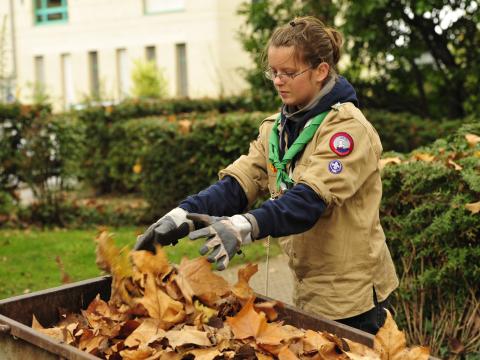 Copyright
© WSB Inc. / World Scouting
Scouting's leadership from 31 National Scout Organizations (NSOs) and National Scout Associations (NSAs) representing 25 countries will convene this week for the first European Sustainability Forum to share knowledge and advance an common agenda for...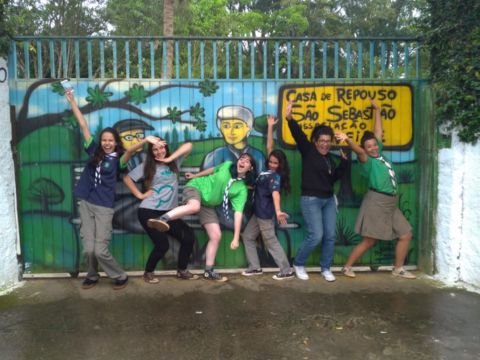 Copyright
World Scout Bureau
Earlier this year, World Scouting partnered with the United Nations Environment Programme (UNEP) to run an exciting contest called Project for the Planet. Let's find out who the winners are!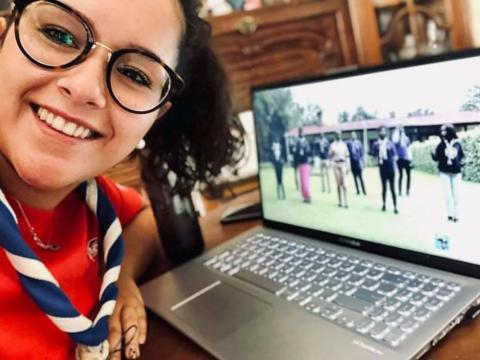 Copyright
World Scout Bureau
The Jamboree On The Air - Jamboree On The Internet, known as JOTA-JOTI, is the world's largest Scout event! Are you ready for it?! Here's a checklist to set up your participation space, whether participating from home or with a group.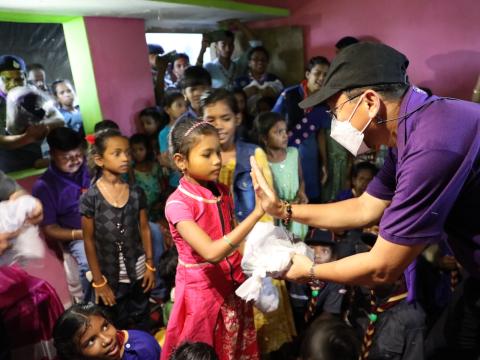 Coordinators and interested parties of National Scout Organizations (NSOs) from Bhutan, Bangladesh, India, and Nepal attended the Ticket to Life Workshop in the Eastern Region Headquarters of the Bharat Scouts and Guides in West Bengal, India.
What an inspiring way to camp. Young members of Pathfinder Scouts Vietnam (PSV) had lots of learning and fun at the Better World Camp 2022 held in Da Lat, Lam Dong on 1-3 July 2022.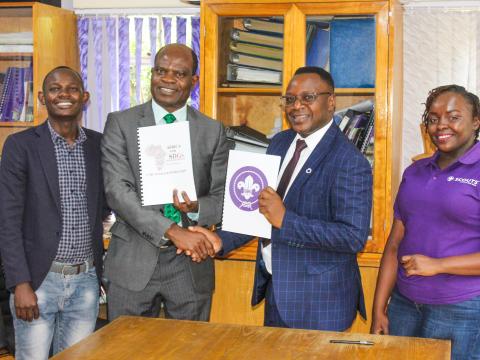 Nairobi, 16 June 2022 – The World Organization of the Scout Movement (WOSM Africa) and Africa for SDGs, an initiative of the My Goals Foundation, have entered a partnership to support youth-led education and innovation for sustainable development in...