News and Stories
Show filters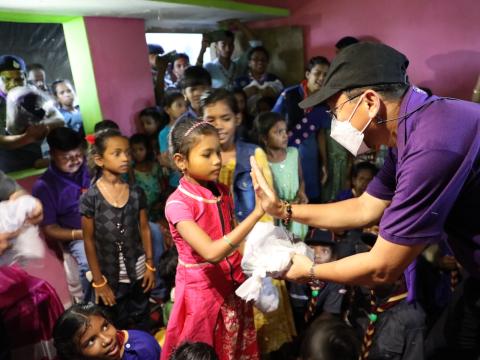 Coordinators and interested parties of National Scout Organizations (NSOs) from Bhutan, Bangladesh, India, and Nepal attended the Ticket to Life Workshop in the Eastern Region Headquarters of the Bharat Scouts and Guides in West Bengal, India.
What an inspiring way to camp. Young members of Pathfinder Scouts Vietnam (PSV) had lots of learning and fun at the Better World Camp 2022 held in Da Lat, Lam Dong on 1-3 July 2022.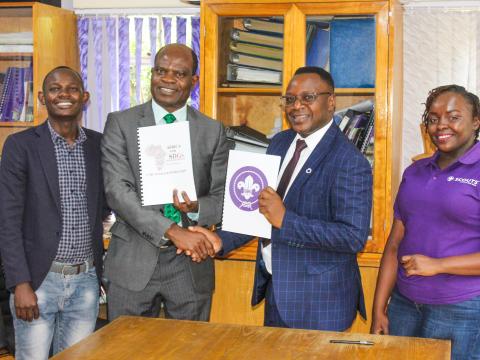 Nairobi, 16 June 2022 – The World Organization of the Scout Movement (WOSM Africa) and Africa for SDGs, an initiative of the My Goals Foundation, have entered a partnership to support youth-led education and innovation for sustainable development in...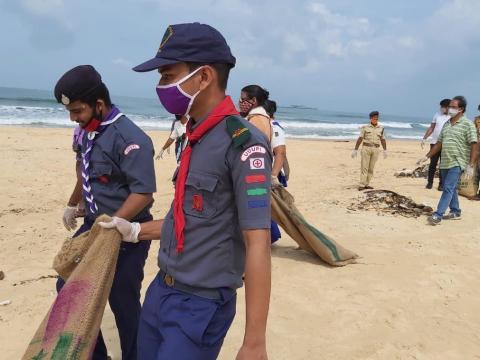 Walking the streets of some of India's largest cities, your eyes are immediately drawn to the sight of single-use plastics – from bottles to bags – discarded by the pavements, gutters, and storefronts.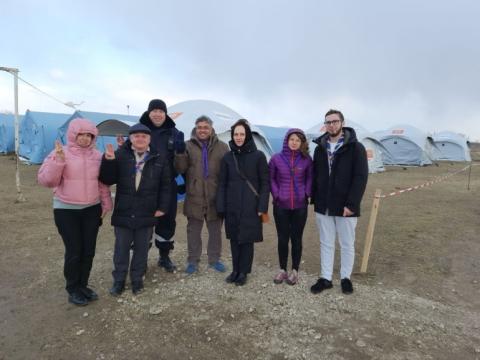 The Moldovan-Ukrainian border has seen a surge of movement since late February when thousands of refugees began to cross in from Ukraine due to the war.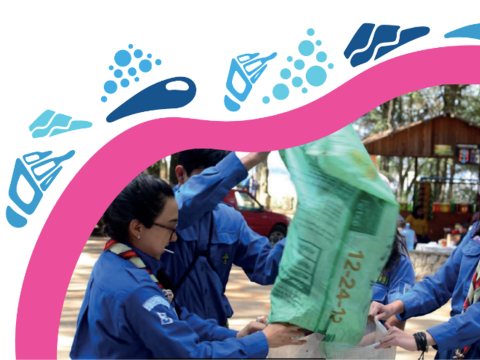 Sandwiched between the Gulf of Honduras and the Pacific Ocean, the beautiful and mountainous land of Guatemala is blessed with a diverse climate. Dotted with volcanoes, rivers, lakes, and heritage sites, the country offers a wealth of culture...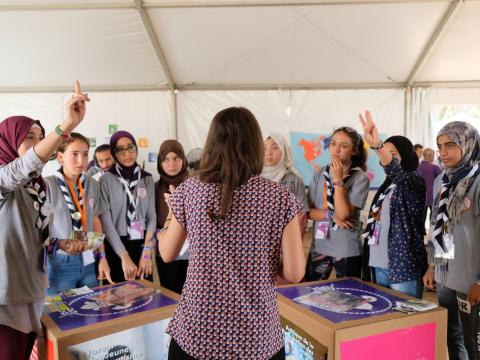 By HRH Princess Lamia bint Majid Al Saud and Ahmad Alhendawi 
The impacts of a global pandemic have been felt by everyone, but they have been particularly hard-hitting for girls and young women. The pandemic has exacerbated gender gaps, leading girls...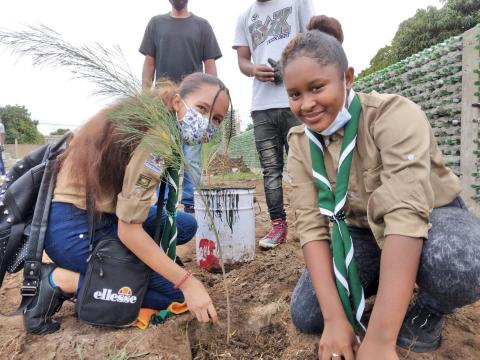 13 March 2022 - Nairobi, Kenya:  Scouts across Africa commemorated the Africa Scout Day which was established by the African Union (AU) through resolution (CM Res 1607 (LXII)) of the 62nd ordinary session of the Council of Ministers meeting on 21-23...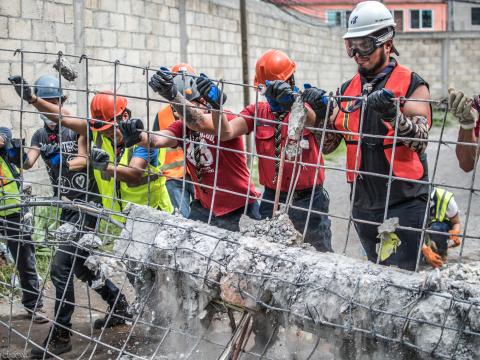 When a humanitarian crisis occurs, such as a natural disaster or armed conflict, we can count on Scouts to help respond with acts of service, donations, compassion and solidarity.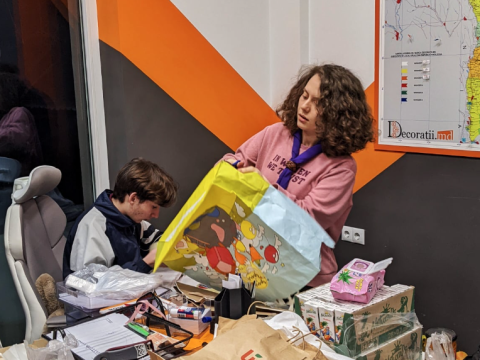 As of today, over two million people have already fled Ukraine due to war, leaving families homeless, unemployed and traumatised.
Refugees have made harrowing journeys, often separated from loved ones, to neighbouring countries such as Poland, Romania...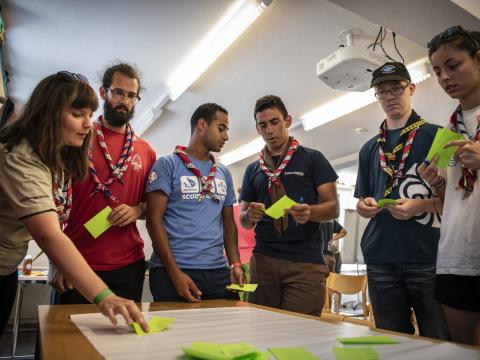 As Scout Leaders, we can support young people by creating a safe space for them to share their concerns and ideas, have meaningful conversations and productive dialogue.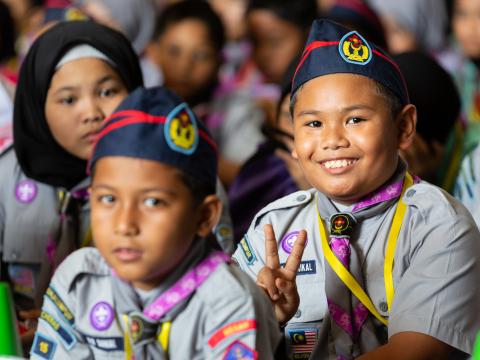 As Scouts, we're committed to creating a better world where there is peace, solidarity, dialogue and understanding.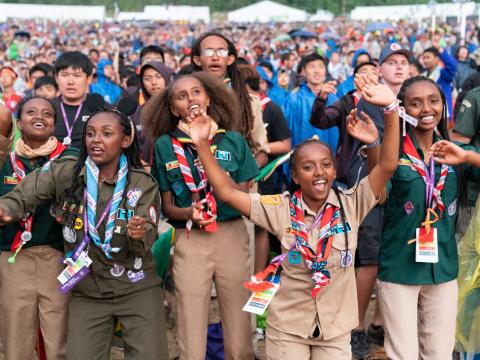 If we're to achieve gender equality in Scouting - and beyond - we need to support and enact the meaningful membership, participation and leadership of women and girls in our Movement. According to UN Women, increasing women in leadership is key to...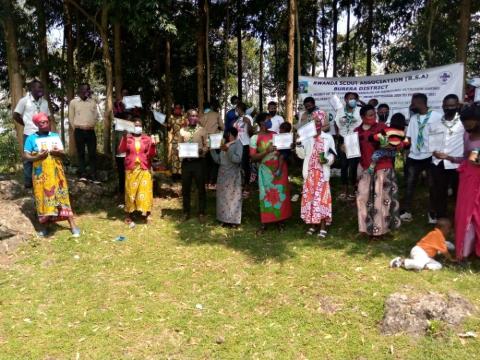 Burera, Rwanda: 45 mothers from 45 households, 23 Scouts and 12 Unit Scout Leaders in Burera District in Northern Rwanda proudly graduated from the association's Agriculture, Health, and Nutrition training and are now nutrition champions in their own...