News and Stories
Show filters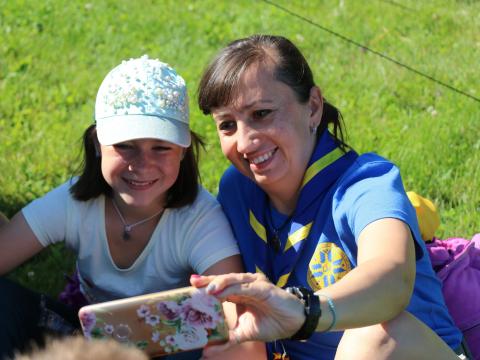 Kira, 12-years-old, was forced to leave Ukraine in February and find safety in neighbouring Lithuania. As part of the UAct Project, carried out in partnership with UNICEF, Kira was able to join the Lithuanian Scouts' summer camps and be invited to...
What an inspiring way to camp. Young members of Pathfinder Scouts Vietnam (PSV) had lots of learning and fun at the Better World Camp 2022 held in Da Lat, Lam Dong on 1-3 July 2022.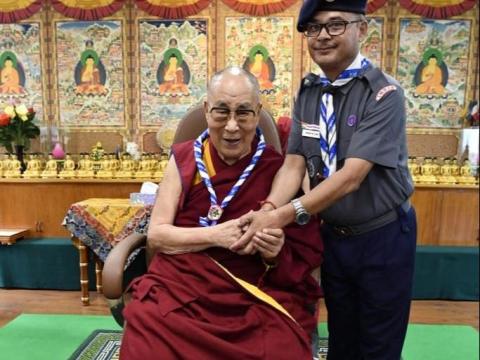 For Amar Chettri, a lifelong Scout and National Coordinator of the Bharat Scouts and Guides Messengers of Peace initiative, meeting His Holiness the 14th Dalai Lama and sharing the impacts of Scouting's peace-building efforts was a once in a lifetime...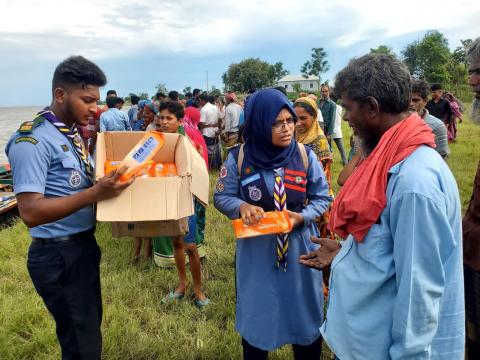 Last 6 July 2022, Bangladesh Scouts from Dhaka-based Amra Scout group extends their help to disaster-affected victims in Teota, Shivala Upazila, Manikganj in Dhaka, Bangladesh.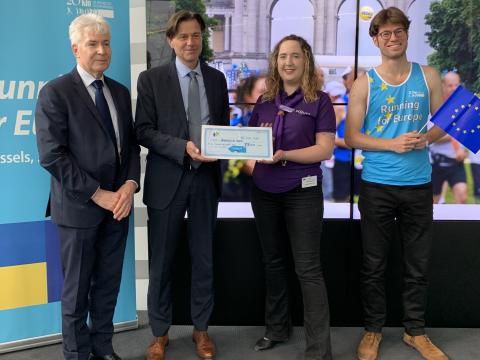 On 10 June 2022 a small ceremony was held in the Charlemagne building of the European Commission at the presence of Stefaan De Rynck, Head of the European Commission Representation in Belgium, Ciril Stokelj, Director for Visitors at the European...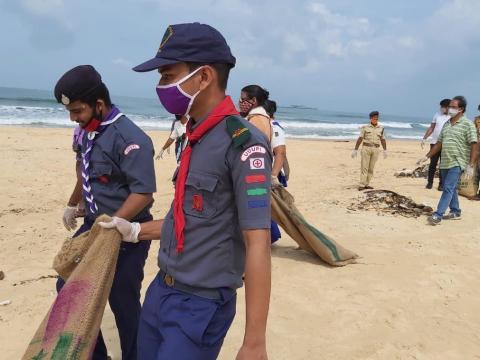 Walking the streets of some of India's largest cities, your eyes are immediately drawn to the sight of single-use plastics – from bottles to bags – discarded by the pavements, gutters, and storefronts.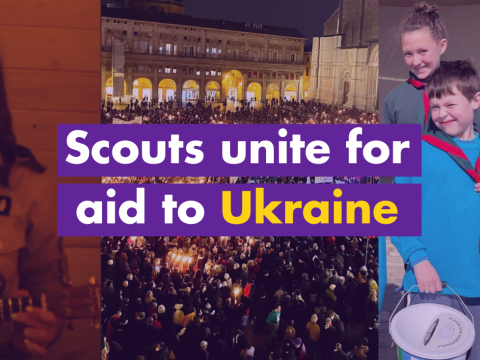 Helping every person, in every circumstance, is part of what we do as Scouts. Since the war in Ukraine began, Scouts from all over have reached out to support their peers and help with the humanitarian response.
World Scouting immediately launched...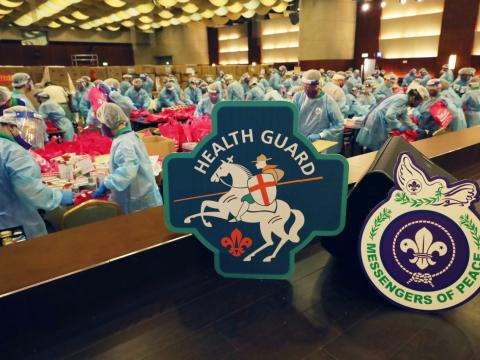 Around 300 Scout Health Guard programme volunteers in Hong Kong assisted in packing more than 30,000 anti-epidemic kit on 26 March.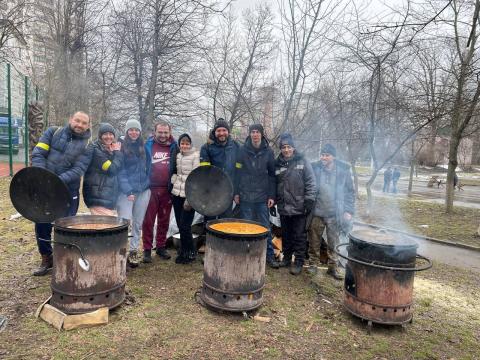 Since the beginning of the war, people in Ukraine are living in a state of fear and insecurity. With a deteriorating humanitarian crisis, volunteers from the National Organization of the Scouts of Ukraine (NOSU) are stepping up to help meet civilians...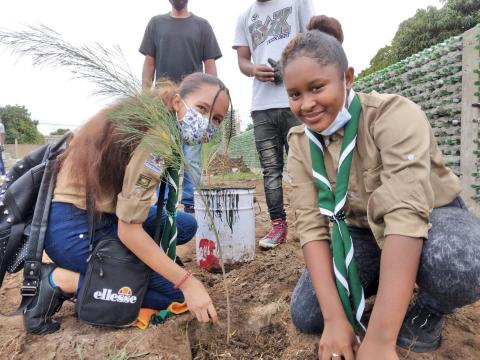 13 March 2022 - Nairobi, Kenya:  Scouts across Africa commemorated the Africa Scout Day which was established by the African Union (AU) through resolution (CM Res 1607 (LXII)) of the 62nd ordinary session of the Council of Ministers meeting on 21-23...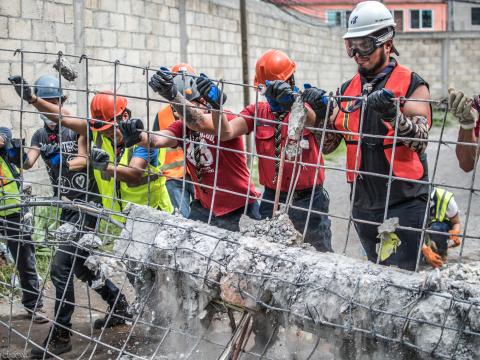 When a humanitarian crisis occurs, such as a natural disaster or armed conflict, we can count on Scouts to help respond with acts of service, donations, compassion and solidarity.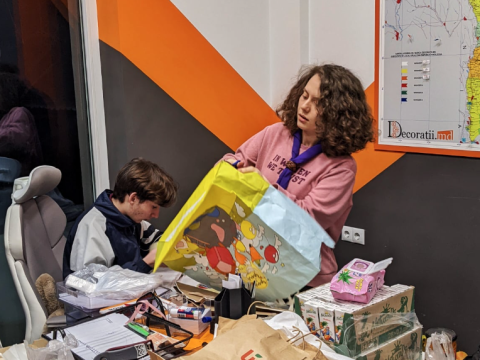 As of today, over two million people have already fled Ukraine due to war, leaving families homeless, unemployed and traumatised.
Refugees have made harrowing journeys, often separated from loved ones, to neighbouring countries such as Poland, Romania...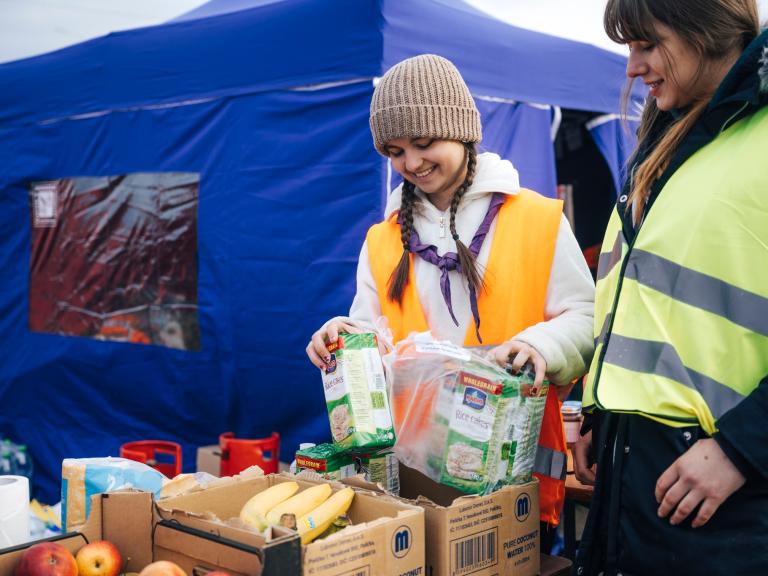 Since the conflict in Ukraine began, Scouts and National Scout Organizations (NSOs) in European neighbouring countries have been working tirelessly to welcome and provide shelter and support to those fleeing the country. 
Scout volunteers in...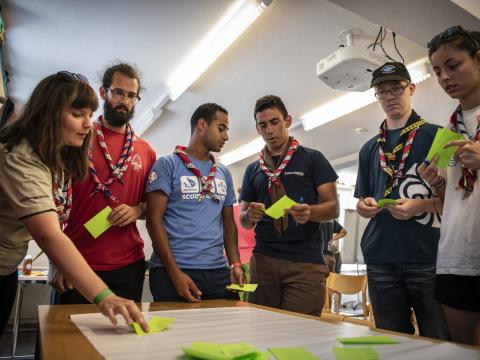 As Scout Leaders, we can support young people by creating a safe space for them to share their concerns and ideas, have meaningful conversations and productive dialogue.