News and Stories
Show filters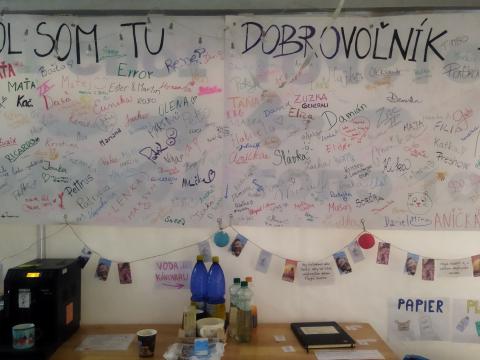 Copyright
Slovensky Skauting
Veronika is a 21-year-old Scout in Slovakia. She became active in community service actions during the COVID-19 pandemic when Slovakian Scouts led response efforts like delivering face masks and respirators.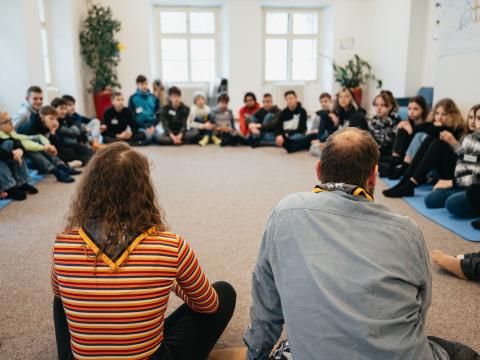 Copyright
Skautský institut
After being a Scout for most of her life, 25-year-old Mája joined World Scouting and UNICEF's UAct project in 2022 to work closely with Ukrainians who fled to her country, Czechia.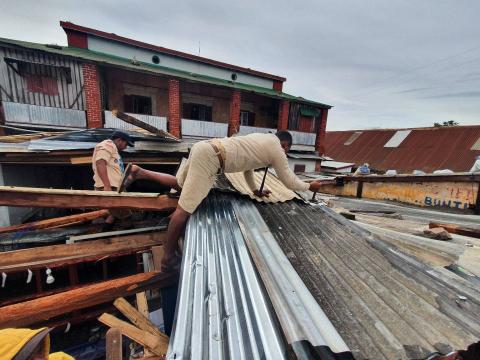 Copyright
World Scouting/Madagascar
Scouts of Madagascar working in collaboration with the State and humanitarian NGOs are providing the much-needed support. They established and deployed a First Aid Brigade of 100 Scouts in the city of Antananarivo in collaboration with the Fire...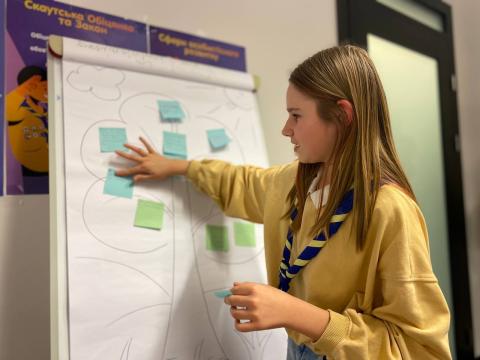 Anna is a 20-year-old Scout leader from Dnipro, Ukraine. She fled Ukraine when the war escalated in February 2022, but she returned to Dnipro as soon as it was safe to do so. Having faced displacement, Anna volunteers with internally displaced...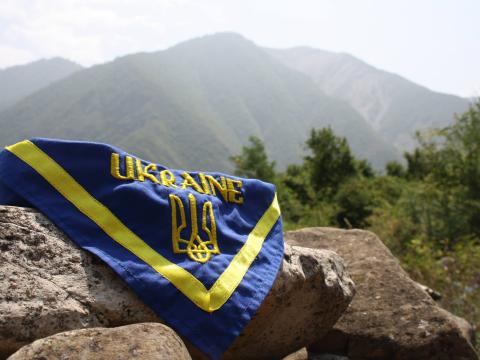 Copyright
©Egor Andronov Scouts of Ukraine
One year ago, the full-scale war in Ukraine forced millions to leave their lives behind in search of safety elsewhere. Over 8 million refugees have now fled Ukraine, and an additional 6 million people have been internally displaced within the country...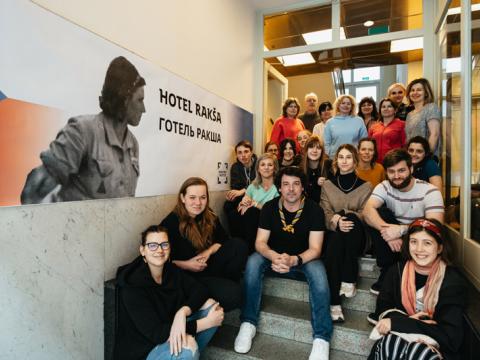 Copyright
©Skautský institut
After the start of the war in Ukraine, over 450,000 Ukrainian refugees sought temporary protection in Czechia.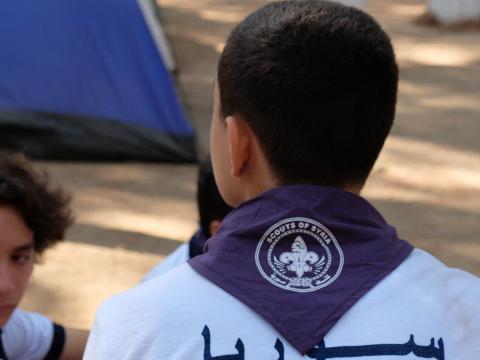 In the early morning on 6 February 2023, powerful earthquakes shook southeast Türkiye and northern Syria resulting in thousands of casualties and injuries after the earthquake levelled buildings and devastated communities.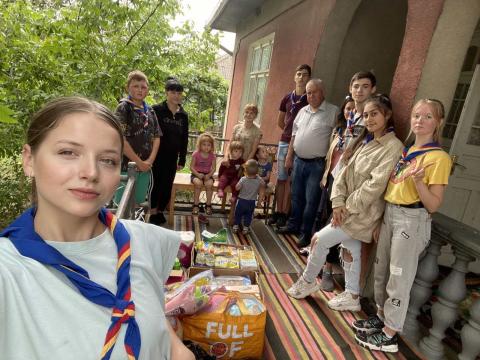 Young, passionate, and giving, Anisia is a 24-year-old Scout in Moldova who plays a pivotal role in supporting the Ukrainian refugees who fled to her small village in Moldova since the start of the war in Ukraine.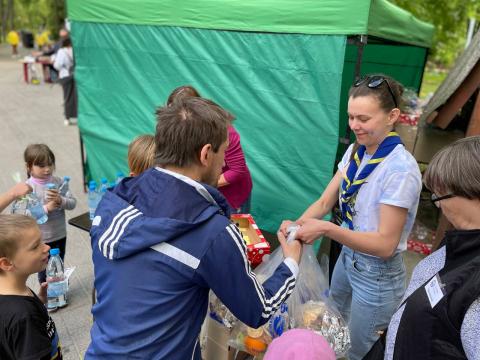 Copyright
World Scout Bureau
The escalation of the war in Ukraine has led to 7 million refugees seeking safety throughout Europe. For those who stayed in Ukraine, members of the National Organization of Scouts of Ukraine (NOSU) are coordinating and providing essential support...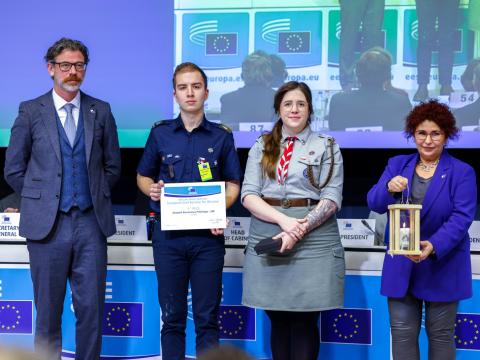 Copyright
EU 2022 - source EESC
The Polish Scouting and Guiding Association has been awarded the Civil Society Prize 2022 by the European Economic and Social Committee. ZHP was recognised for humanitarian aid provided across the country: at 6 border crossings and in 147 local aid...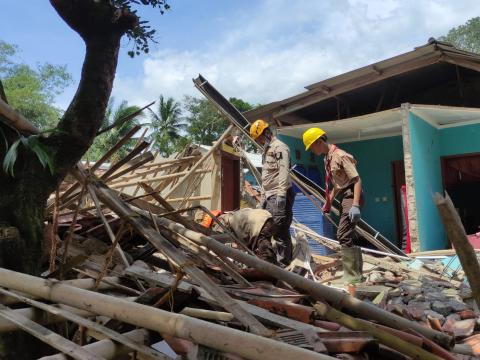 After the 5.6 magnitude earthquake hit Cianjur District of the West Java Province of Indonesia on Monday afternoon, 21 November 2022, Scouts around the devastated areas grabbed their Scout neckerchief, vest and gears, then proceeded to help people in...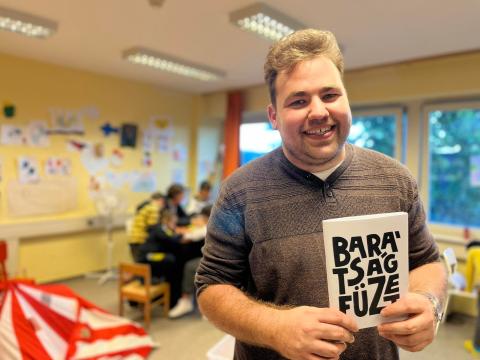 Copyright
©Europe Support Centre/Farah Sayegh
Marci Hajdu, 26-years old, is a Scout leader in Hungary, who was among the first responders at a railway station, assisting newly arrived refugee families from Ukraine. Marci holds a degree in psychology and has been actively involved in the UAct...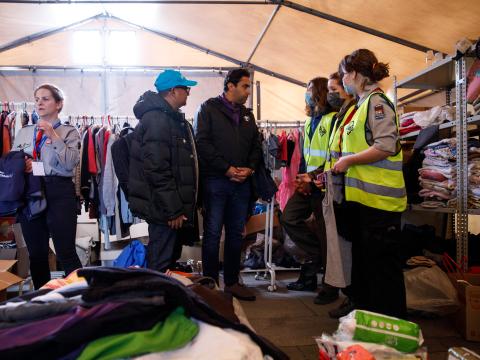 Copyright
©Worldf Scout Bureau Inc. / © Konrad Kmieć
Over the last six months, Scouts in Europe have provided humanitarian assistance to more than 800,000 Ukrainian refugees, of which 270,000 are children and adolescents, according to a report recently published by UNICEF and the Scout Movement.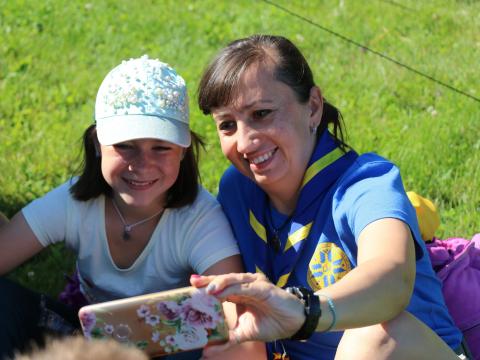 Kira, 12-years-old, was forced to leave Ukraine in February and find safety in neighbouring Lithuania. As part of the UAct Project, carried out in partnership with UNICEF, Kira was able to join the Lithuanian Scouts' summer camps and be invited to...