News and Stories
Show filters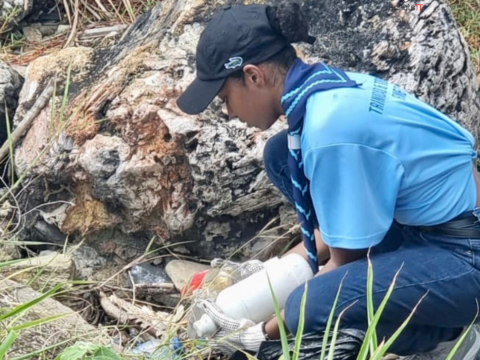 Members of the Scout Association of Trinidad and Tobago including Scouts ages 11 to 15, as well as younger Cub Scouts aged 7 to 10, along with their leaders, parents and siblings, came together on Saturday 16th September 2023 to join the Institute of...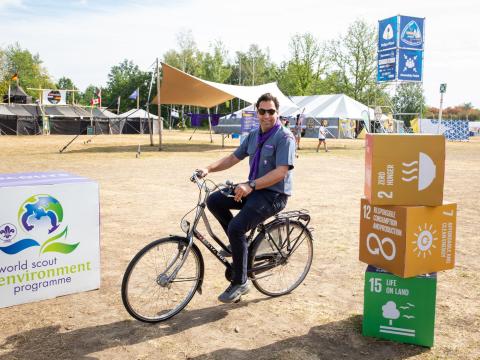 Copyright
World Scout Bureau
Can we save the Global Goals at the midpoint? Can we afford to fail? Hear from WOSM Secretary General Ahmad Alhendawi on the urgent need for SDG action and how Scouts are vital contributors and leaders.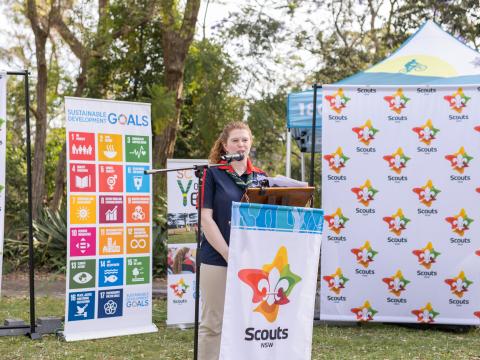 Copyright
World Scout Bureau
Hear from Meg Cummins, WOSM Youth Representative from Australia, on why she is going to the United Nations this week and how she plans to advocate for greater involvement and consideration of young people in the achievement of the Sustainable...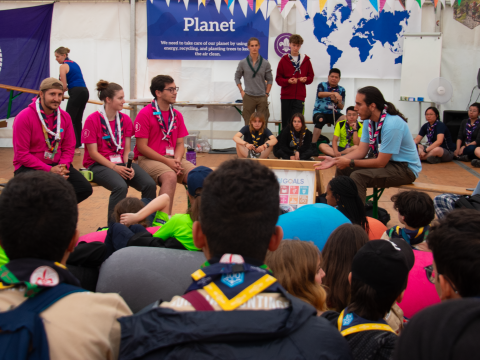 Copyright
KISC/Luis Carlos Silva
Participants from the European Youth Agora are gearing up to embark on an extraordinary journey to the Kandersteg International Scout Centre (KISC), situated in the picturesque Swiss Alps, to mark the center's 100th anniversary.
Copyright
World Scout Bureau
In a vibrant corner of the Arab Region, the Algerian Muslim Scouts, with contributions from the Arab Region and generous support from the World Scout Foundation and Alwaleed Philanthropies, launched the inspiring "Change Makers Project" to equip...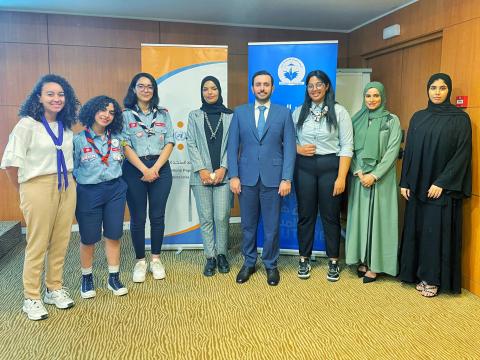 Copyright
World Scout Bureau
The Arab Scout Region participated in the Regional Consultation Forum for Adolescents and YouthICPD@30 in Tunisia, organized by UNFPA and strategic partners. This pivotal event aimed to shape a sustainable future by empowering the young generation...
Copyright
Mads Ankarstrand/Norges Speiderforbund
When the camera starts filming, young Scouts and Guides welcome Crown Prince Haakon and Crown Princess Mette-Marit to a campfire at Øvresetertjern in Nordmarka (Norway).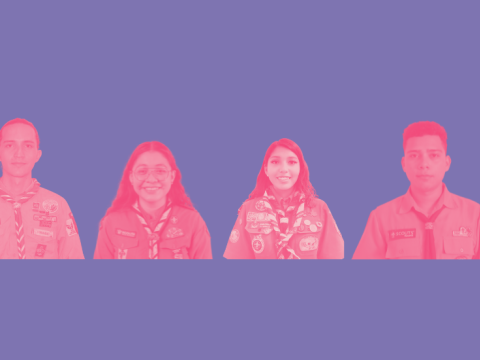 2 Coordinators for the Interamerican Youth Network will be elected for the period between the  Networks meeting in 2023, until the first network meeting after the Interamerican Scout Conference in 2026.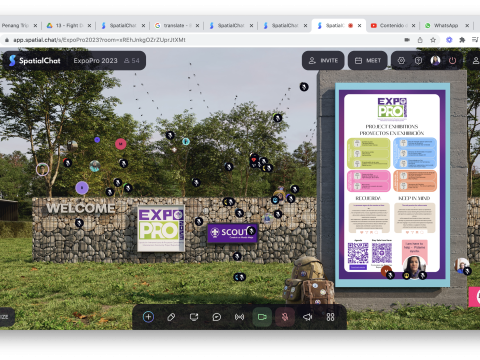 On May 6, 54 young scouts full of passion and commitment belonging to 12 countries and cultures of the Interamerican Scout Region participated as exhibitors in the first Expo of Community Projects "ExpoPro".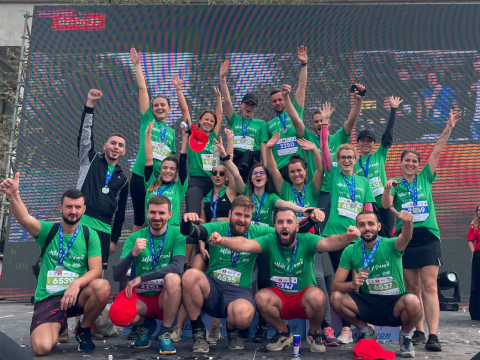 Copyright
World Scout Bureau
Since its launch in December 2020, the Global Youth Mobilization has financed projects directly engaging over 600, 000 young people in developing and implementing activities reaching over 3.63 million community beneficiaries.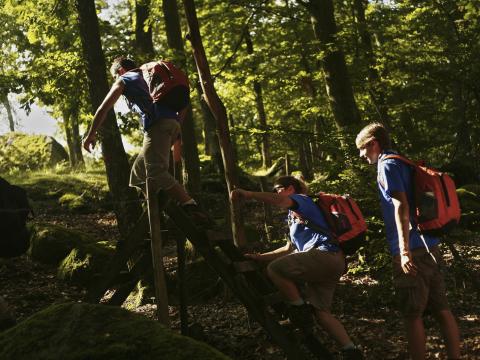 Copyright
World Scout Bureau
Earlier this week, the world's leading scientists released a sobering report via the Intergovernmental Panel on Climate Change (IPCC). While World Scouting is increasing efforts to advocate, educate and act to help put the planet on a path to...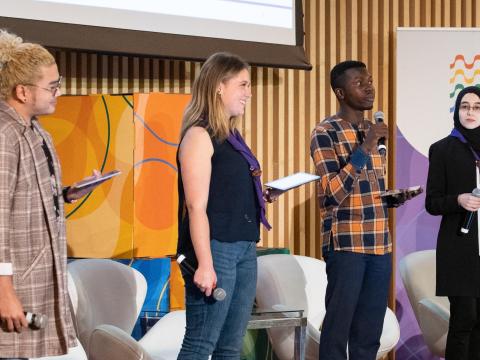 Eleven new Youth Representatives have been selected to represent World Scouting internationally and advocate for causes that matter to young people and communities.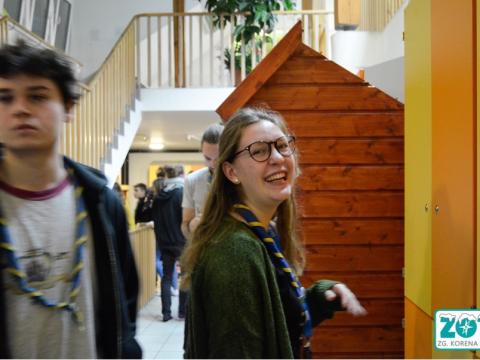 Lana is a 20-year-old Scout (tabornica) from Slovenia. At the age of 16, she became the leader of the organising team for ZOT (Zimsko Orientacijsko Tekmovanje), a Slovenian national Scout competition held annually on the last weekend of January...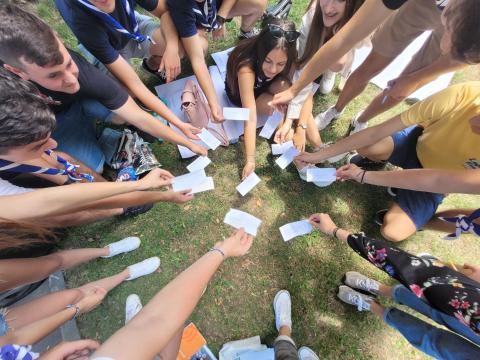 Copyright
Cercetașii României
The level of information, responsibility, and active participation (both at the community level and during the decision-making process) towards stopping global warming and reducing its effects is currently insufficient in Romania.