​​​​​​​Dan Ownby awarded Bronze Wolf, Scouting's highest honour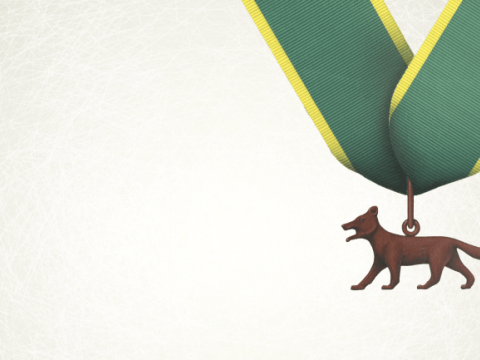 The World Scout Committee has awarded the Bronze Wolf to Boy Scouts of America National Chair-Elect, Dan Ownby, for his 40-plus years of leadership and dedication to the Scout Movement.  
As an Eagle Scout, Wood Badge holder, World Scout Foundation BP Fellow, and Leader Trainer, Dan has demonstrated his passion for Scouting at all levels, including contributing  globally by acting as a "bridge-builder" for different National Scout Organizations (NSOs) around the world. 
Dan has served as a member of the World Scout Committee (2011-2017), Chairman of the WOSM Finance Committee (2011-2014), and Vice Chairman of the World Scout Committee (2014-2017). During his terms, he led the development of the Human Rights Task Force and was twice a member of the Secretary General Search Committee. It was here that Dan introduced a greater sense of management and accountability in the areas of finance, governance, human resources, and reporting to the World Scout Committee and the World Scout Bureau at large.
Over the years, Dan has been an enthusiast supporter of the global profile of the Movement and has gone above and beyond to bring improvements to the educational aspects of International Scouting. He was a leading planner and organiser for the last four World Scout Jamborees, serving as the deputy camp chief at the 23rd World Scout Jamboree in 2015,in Yamaguchi, Japan. 
Dan has also been an active contributor to various other World and Regional youth events, supporting the operations of NSOs and channeling resources to foster the growth of Scouting in different parts of the world. In 2013, with the support of NSOs in Central America, Dan organised the pilot Interamerican Leadership Training(ILT)where 67 young people from nearly all NSOs in the Region attended a youth-led, Leadership Training Course. The result enabled young people to organise and lead Messengers of Peace projects which have involved thousands of Scouts in NSOs all over the world. 
At the Boy Scouts of America, Dan has been a tireless champion for Scouting through different positions at the Council and National levels, most recently as International Commissioner, before taking on his current role as National Chair-Elect for 2020-2022.
The Bronze Wolf Award, worn around the neck on a green ribbon with yellow edges, is the only award presented by the World Scout Committee, and recognises individuals who have shown outstanding service to the Scout Movement. Baden-Powell, the Chief Scout of the World, was the first to be honoured with the award in 1935.