Scouting collaborates with sustainable musician and Eagle Scout, AY Young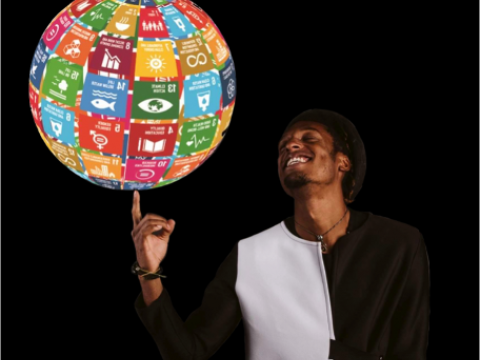 To continue inspiring young people through Scouting, World Scouting is teaming up with artist and Eagle Scout, AY Young, one of the first musicians to power his concerts with 100% renewable energy and one of the 17 UN Young Leaders for the Sustainable Development Goals (SDGs).
AY Young is the first young influencer that World Scouting is partnering with to inspire more young people to join Scouting, raise awareness on the Sustainable Development Goals (SDGs) and environmental sustainability, and motivate young people to collectively create a better world. 
AY is a singer, songwriter, producer and entrepreneur from the United States, who while touring the country learned that over 1 billion people worldwide lack access to electricity. This inspired his Eagle Scout project and led AY to create the Battery Tour where he began powering all of his concerts using solar energy, raising awareness about environmental sustainability and raising funds to provide electricity to those who could not access it. 
"Scouting helped me discover my passion. In Scouting we get to explore so many skills and it helped me understand that I can use my passion of music and performance to bring the community together and make a change together," said AY. 
AY's music emphasises the themes of community development, the environment, sustainability education and more, introducing his audience not only to global issues like poverty and carbon footprints but to work together to solve these challenges.
"We are excited to team up with the talented AY Young as Scouting's first social media influencer who will collaborate with us on various projects, engage Scouts across the globe, and join us in advocating for climate action and building a more sustainable planet," said David Venn, Global Director of Communications and Partnerships at World Scouting.
"I believe that everyone is an outlet for change, and I want to relay this message to young people everywhere," added AY Young.