Laila Almeldeen awarded Bronze Wolf, Scouting's highest honour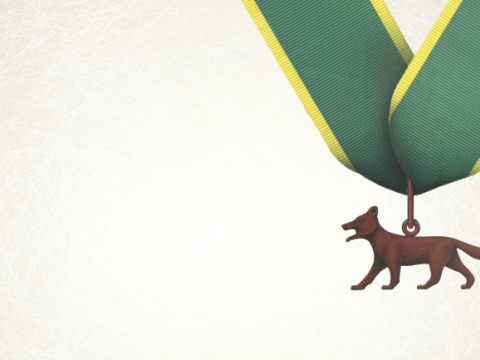 The World Scout Committee has awarded the Bronze Wolf to one of the Movement's leading communicators, Laila Almeldeen, in recognition of her outstanding commitment and services to Scouting.
In honouring Almeldeen, an Egyptian who first joined the Movement more than 50 years ago, the citation recognised her as "the first woman to be part of the Arab Regional Scout Office, leading project teams of Arab males and volunteers."
In 2001, Almeldeen established a specialised Media and Communications Diploma for communications professionals and volunteers in the Arab region, supporting the education of future communicators for the Movement. Two years later she became the Media and Communications Director at the Arab Regional Office of the World Scout Bureau where she improved the scope and impact of World Scouting's communications, particularly with National Scout Organizations (NSOs) and regional governments.
Almeldeen played a crucial role in the development of the WOSM Communication Strategy in 2007, and the WOSM Communication and Engagement Strategy ten years later, the citation said. She was also part of the Communications team at the last two World Scout Jamborees, and has been an organiser of the International Scout Gathering for Cultural Exchange since 2004.
Almeldeen is a "passionate and dedicated team player, keen to share experiences, modern theories and technologies with other(s) especially in the Asia Pacific, Africa and European Regions," the citation said.
The Bronze Wolf Award, worn around the neck on a green ribbon with yellow edges, is the only award presented by the World Scout Committee, and recognises individuals who have shown outstanding service to the World Scout Movement. Lord Baden-Powell, the Chief Scout of the World, was the first to be honoured with the award in 1935.